Hi everyone!  Last year I shared what I was giving Dane for Christmas and it was such a popular post.  I thought I would do it again this year in case you're looking for any last minute gift ideas!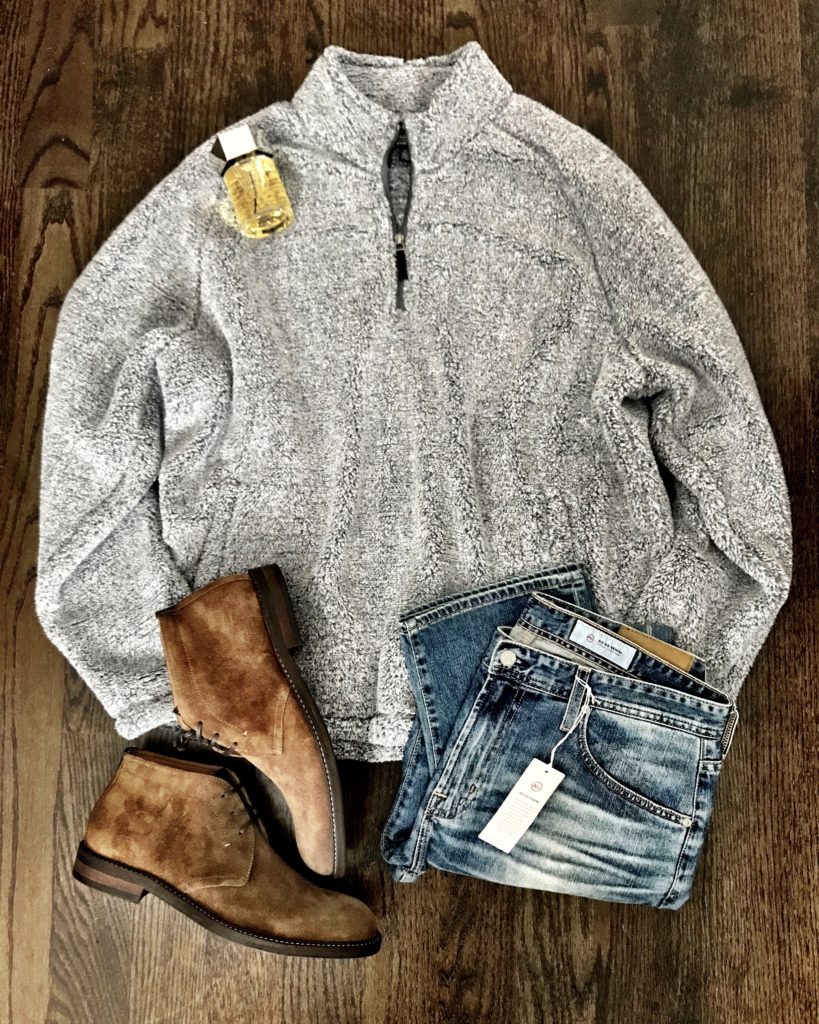 Fleece Pullover – I've been buying up all the cozy pullovers so it's only right that Dane has one too!  This is seriously so soft and cozy and I just saw it's 30% off.
AG Graduate Jeans – These are the only jeans Dane wears, he absolutely loves them!  I thought I'd get him an updated color.
Chukka Boots – Dane loves this brand (1901) especially for shoes.  They have perfect casual everyday shoes and the prices are great!
YSL L'Homme Eau de Toilette – This is definitely the best scent for a man.  Dane loves it and he needed a refill.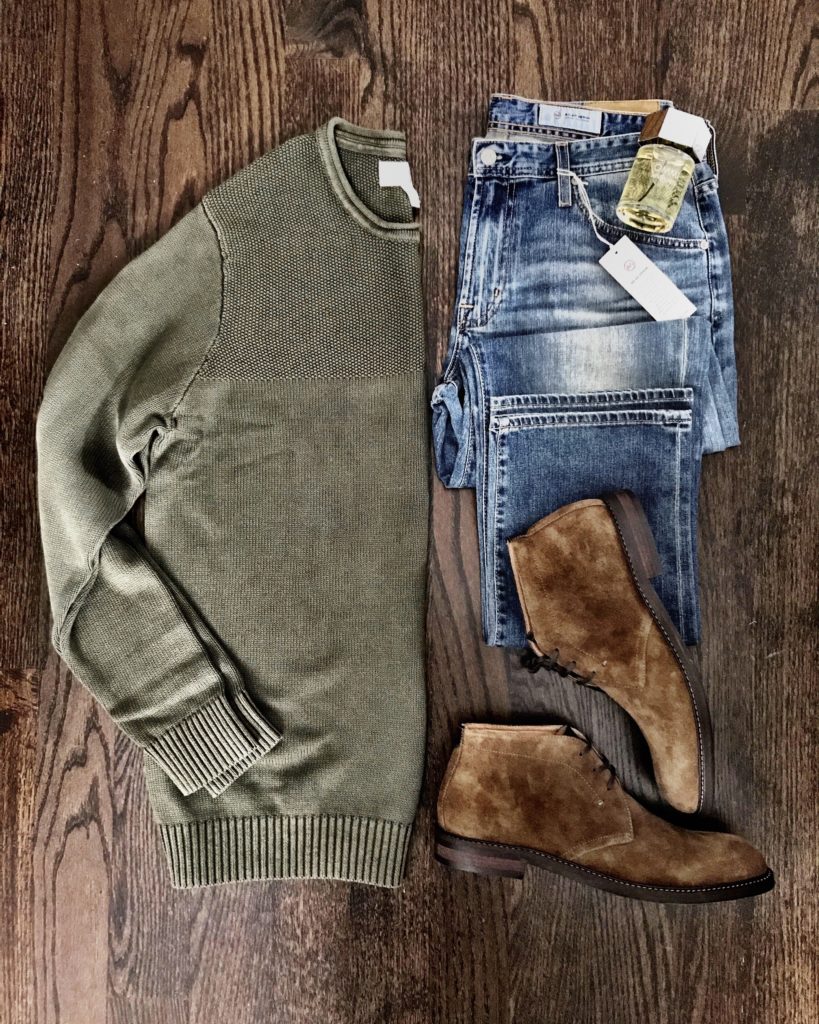 1901 Olive Sweater – Dane has a lot of sweaters but there was just something about this sweater that I loved and had to get for him.  I think it's the thick stitching on the bottom.  It's also on sale for $32!  Heads up Dane sizes up in this brand.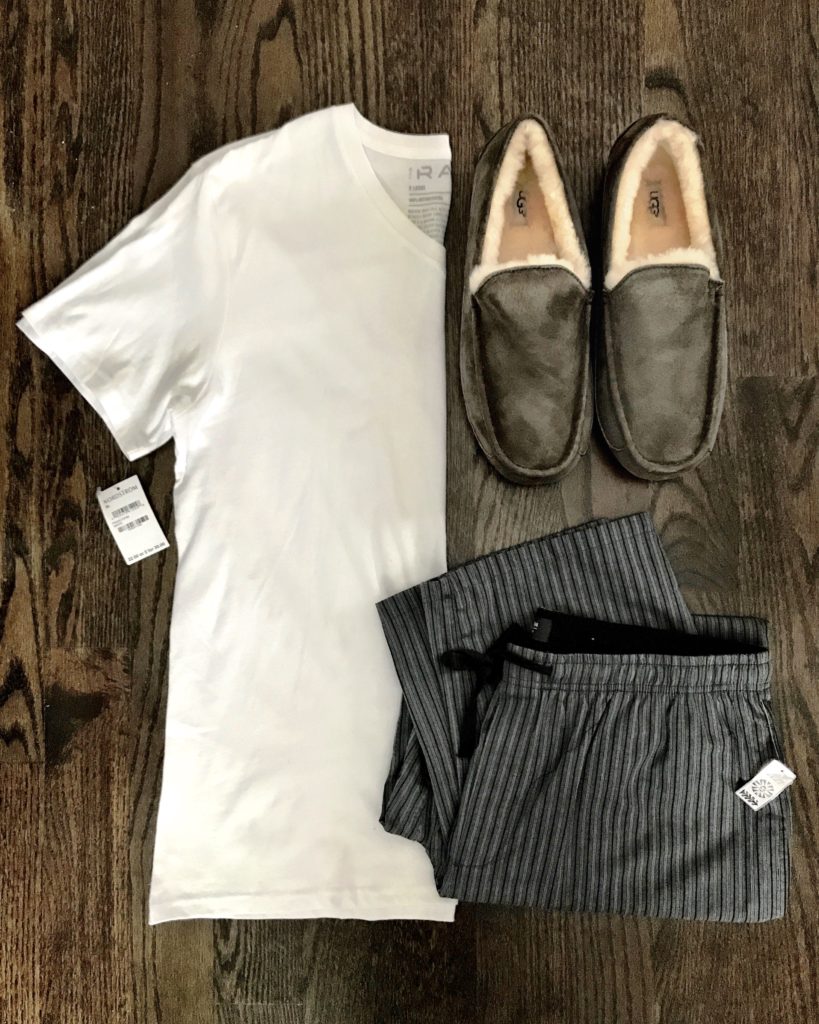 Pajama pants
– Because everyone needs new pajama pants but no (man) wants to buy them for themselves LOL!
UGG slippers
– I can't be the only one with cozy UGG's in the house.  Everyone needs warm slippers to walk around the house in.
V-Neck Tee
 – These are Danes absolute favorite tee's and they're on sale for $10. So I stocked up on them for him.
I know electronics are great gifts to buy for men but Dane is very into technology so I don't even attempt it.  I will share a few of his favorites with you below:

Hope you all have a great day, thanks for stopping by!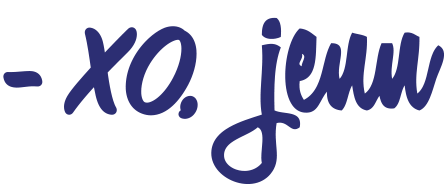 Thanks to Nordstrom for sponsoring this post!
Shop this look
Click HERE to see everything
The Casual Details: