Hi everyone!  I have to share the 3 coziest jackets ever with you!  I just got them in the mail a few days ago and I've already worn all 3.  When I ordered them I knew they'd be soft but I never expected anything this soft and cozy, they're amazing!  Chloe even pulls them out of my closet and snuggles with them on the couch. ha!
1 | Wubby Fleece Pullover – This is by far the softest coziest pullover I have.  Mine is a size small for reference and it's an oversized fit.  I couldn't love it more!  The pink color is gorgeous.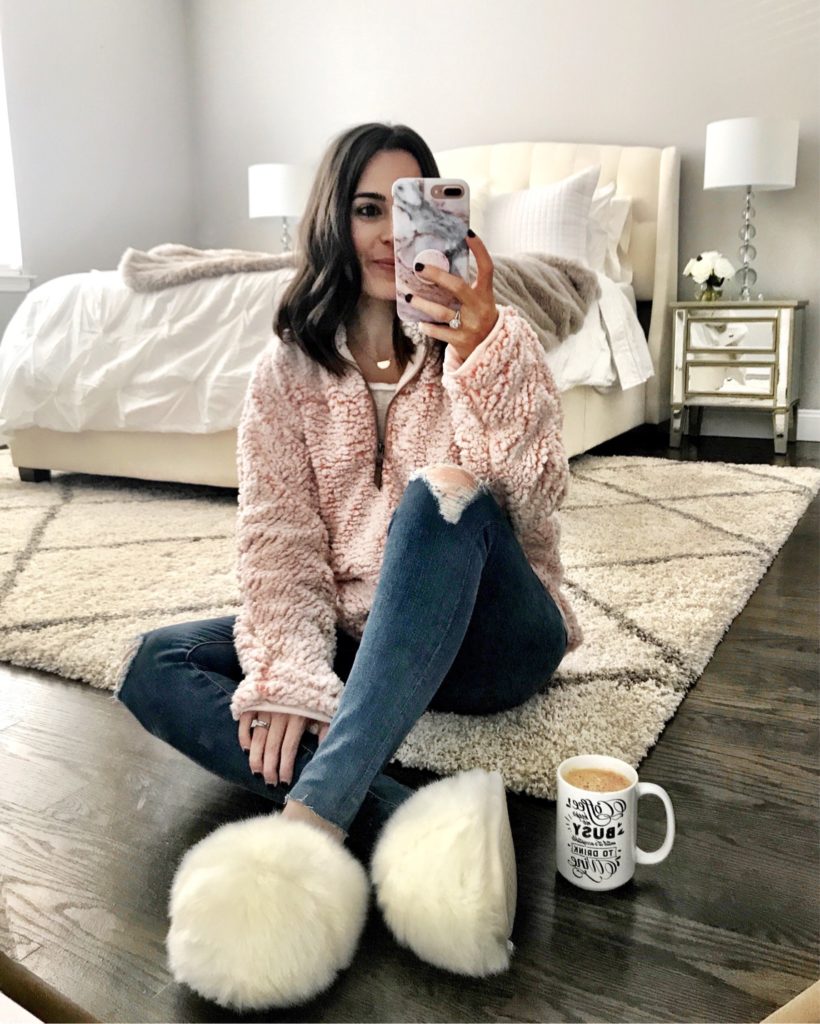 2 | Brandon Fleece Jacket (on sale)- This is different than my other fleeces because it's a full zip.  It's just as soft and amazing as the pullover above but you can throw it on over anything!  Mine is a size small.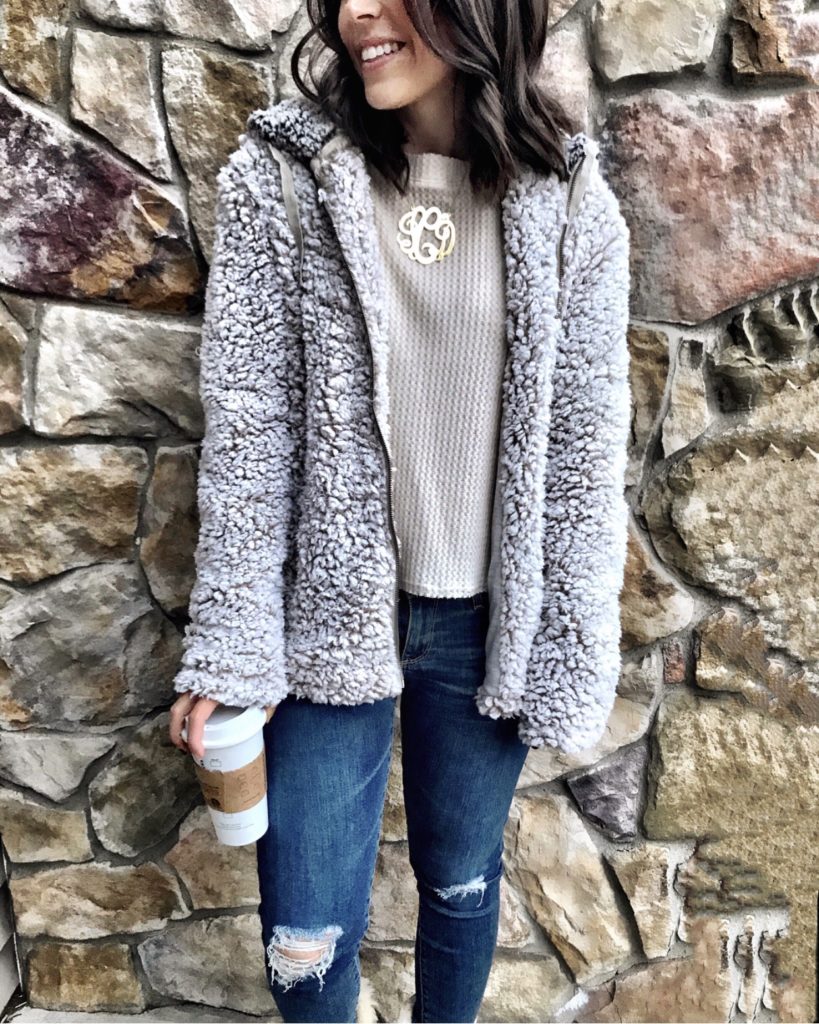 3 | Arctic Fleece Vest (on sale)- I love a good cozy vest and this one is even better than my Patagonia.  Mine is a size small and it's an oversized fit but it's perfect to layer sweaters under like this.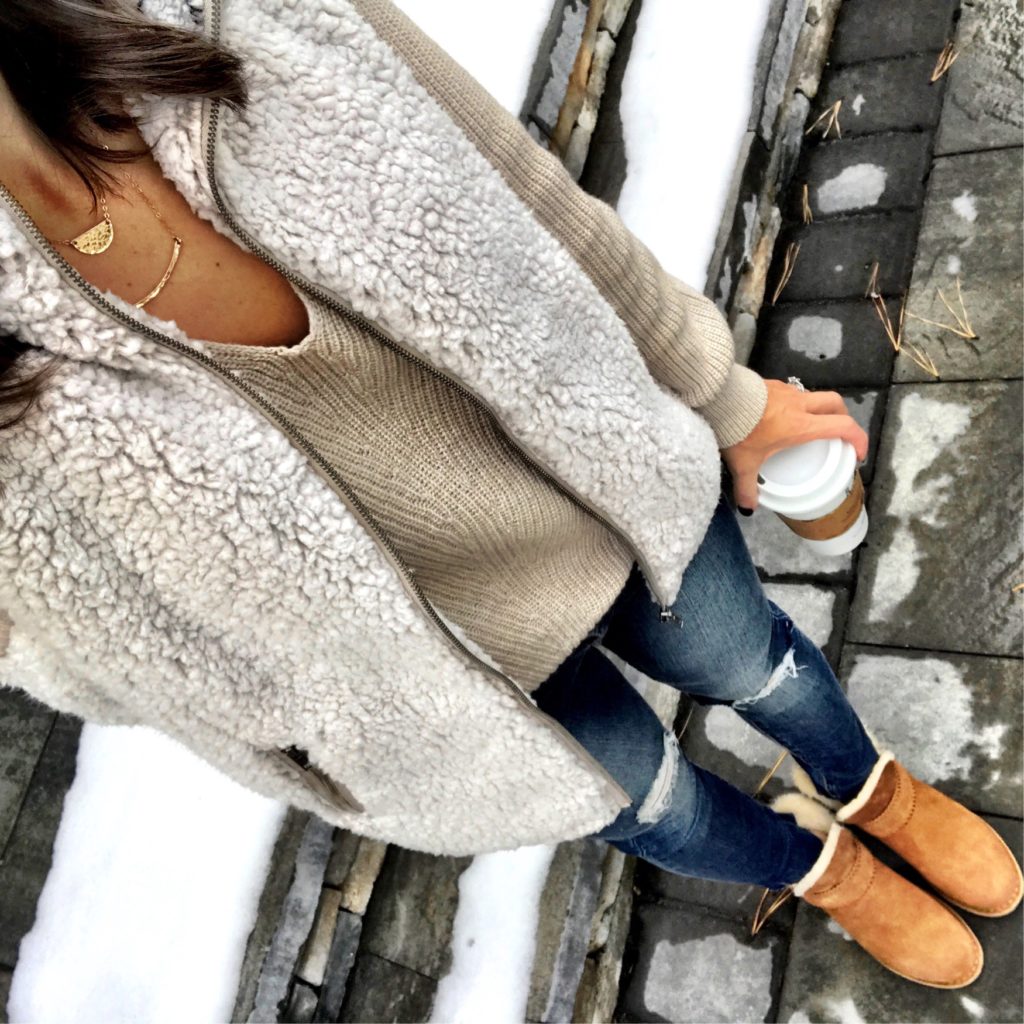 If I had to pick a favorite it would be
this
, because I've barely taken it off since I got it!  Which is your fave?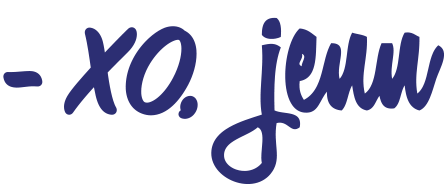 Shop this look
The Casual Details: