Hi everyone!  You all know I basically live in jeans.  I wear dresses occasionally but jeans are so much more practical especially chasing a toddler around.  That's why I'm so excited to share this pair with you today!  I've named them my holiday jeans ;-). Not to mention they're stretchy and so comfortable!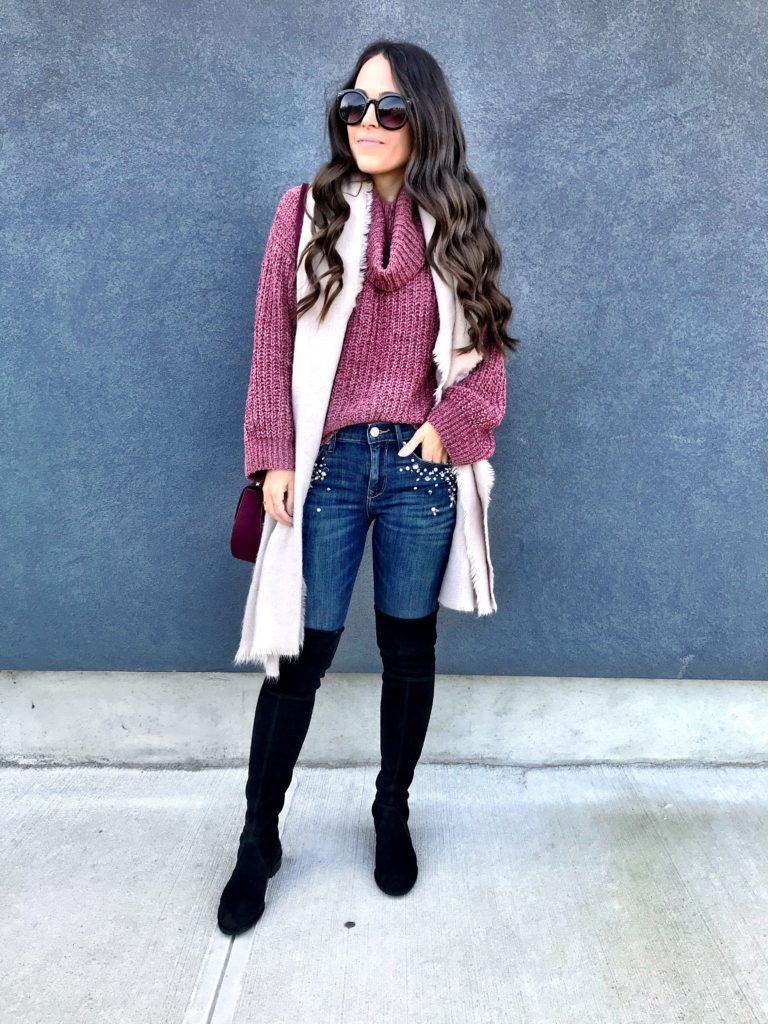 Sweater | Scarf | Jeans | Bag | Similar Boots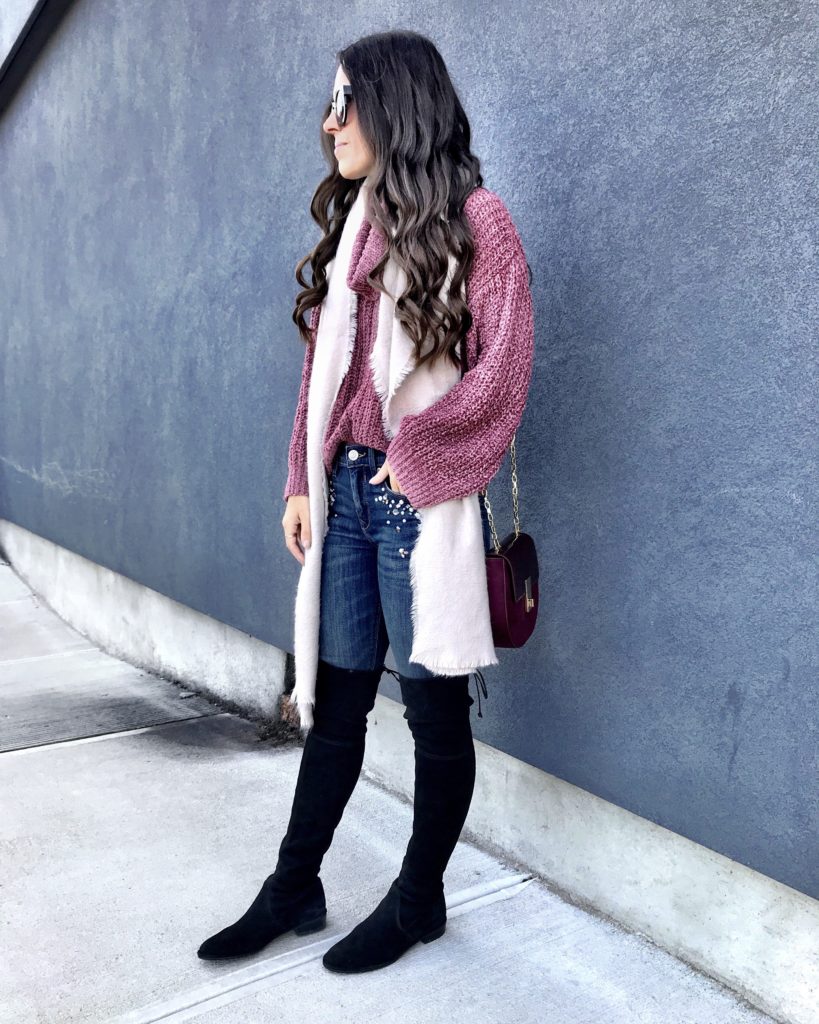 If you're looking for a great gift idea for anyone (mom, teacher, friend) this scarf is the softest most luxurious feeling scarf ever!  And the color, soft alabaster, is the perfect accent to any outfit.
When I was in Express last weekend there was a small frenzy going on over how soft this sweater is.  It really is amazing and I (along with a few other customers)  knew it was a must have.
If you find yourself in Express picking up some gifts (for your or others) I have a special code you can use in store for $25 off your purchase of $100.  Use code 2231 (in store only) it cannot be combined with other offers though, see here.
I hope you all have a great day, thanks for stopping by!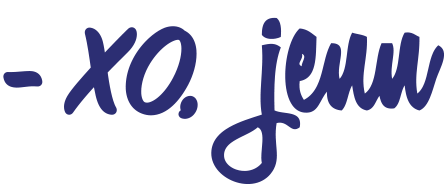 Thanks to Express for sponsoring this post
Shop this look
The Casual Details: