If you've been following me for any length of time you know I love my Hunter Boots!  I wear them almost every day in the Winter especially if there's snow on the ground.  I would definitely call them my most popular Winter boot!  Although these boots aren't insulated they keep my feet warm and if there is snow on the ground I also wear this boot sock.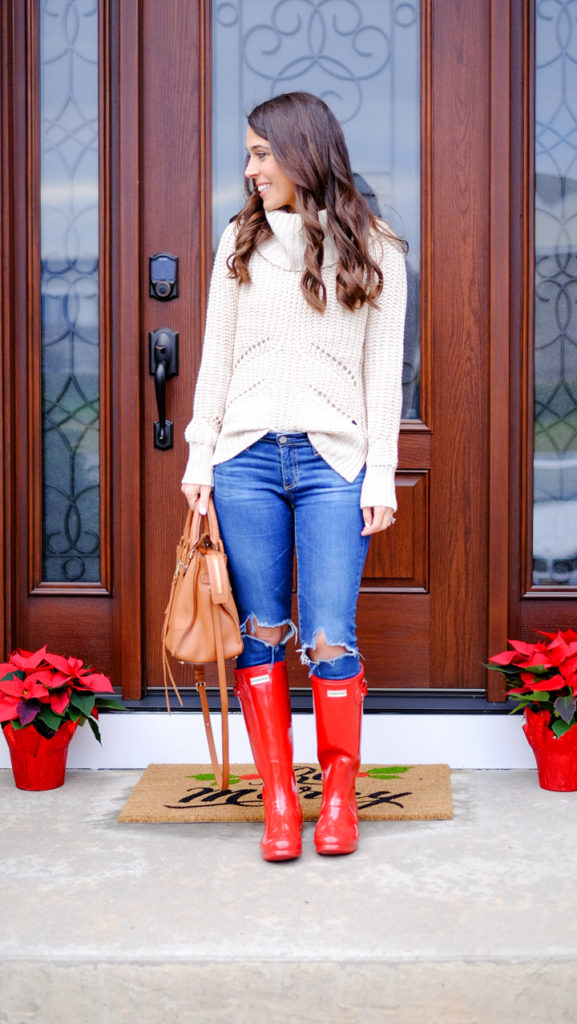 Sweater + Tank Underneath | Boots | Bag | Jeans
You might have seen my preview of this sweater on Instagram a few days ago.  It's hands down my favorite sweater right now.  The neck is perfect if you ask me, it's not a cowl neck but it's not a tight turtle neck that will choke you.  It's perfectly comfortable!
Nordstrom, of course, has an amazing selection of Winter Boots including these Hunters.  I'm linking them in the widget below, just click the arrow to get to the next image!

I hope you all have a great day!!
xo, Jenn
Thanks to Nordstrom for sponsoring this post!
Shop this look
The Casual Details: