Hi everyone!  I wanted to share the most popular items from last week because you guys love seeing them.  These are some of my absolute favorites!
1 | Stripe Ruana – This is seriously so gorgeous and it's thicker than you would expect so it's nice and warm!
2 | Twist Hem Tee – There couldn't be a more perfect tee.  I have a few of these because I live in them.  Stay tts.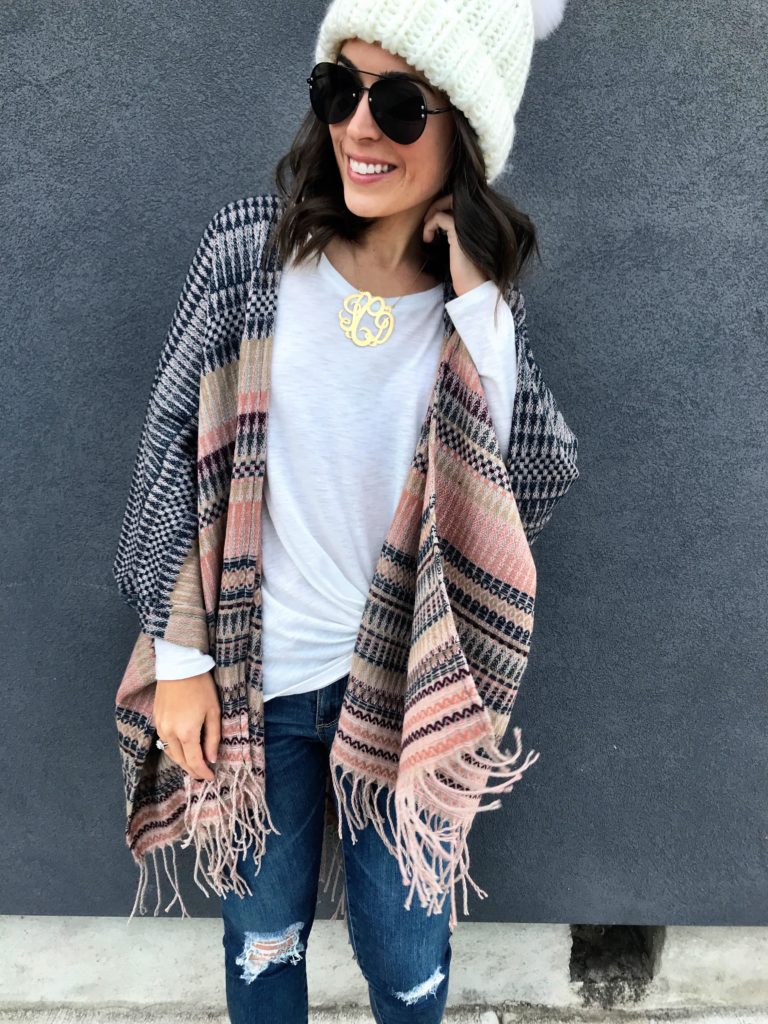 3 | UGG McKay Booties – How many weeks has it been now that these perfect little booties have been the most popular?  That's how you know they're good!  Stay tts.
**Ok third most popular was actually this velour sweatshirt but it sold out**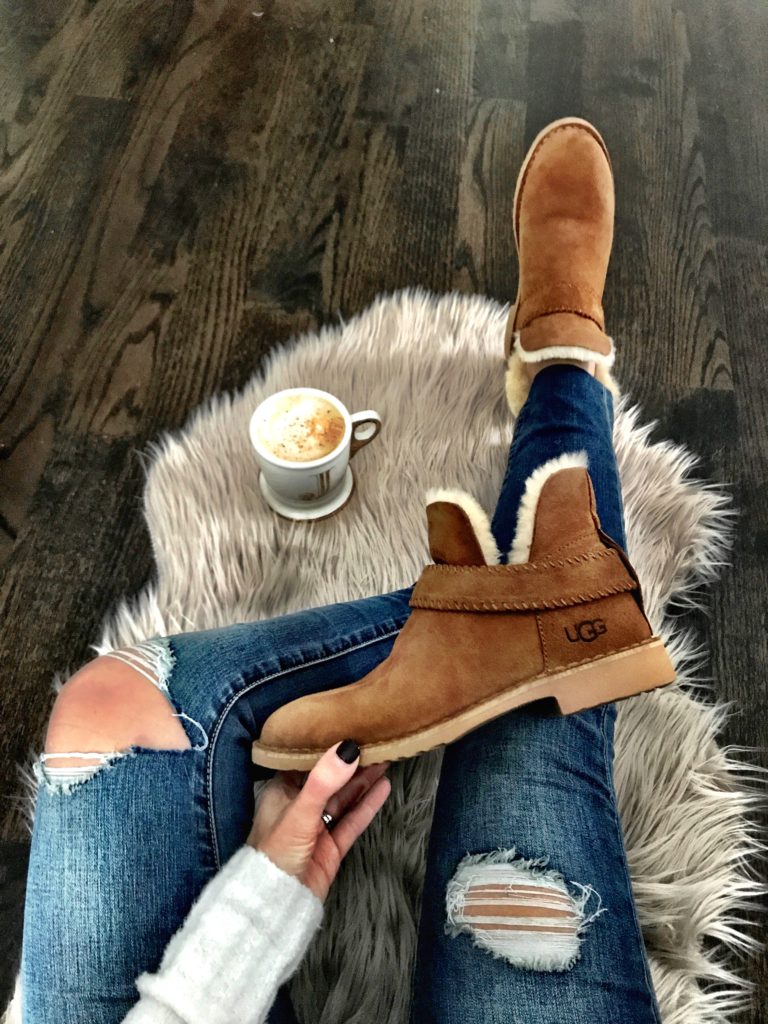 4 | Camo Hoodie – I love camo and this hoodie is so cute and comfy.  It's now on sale too!  Stay tts.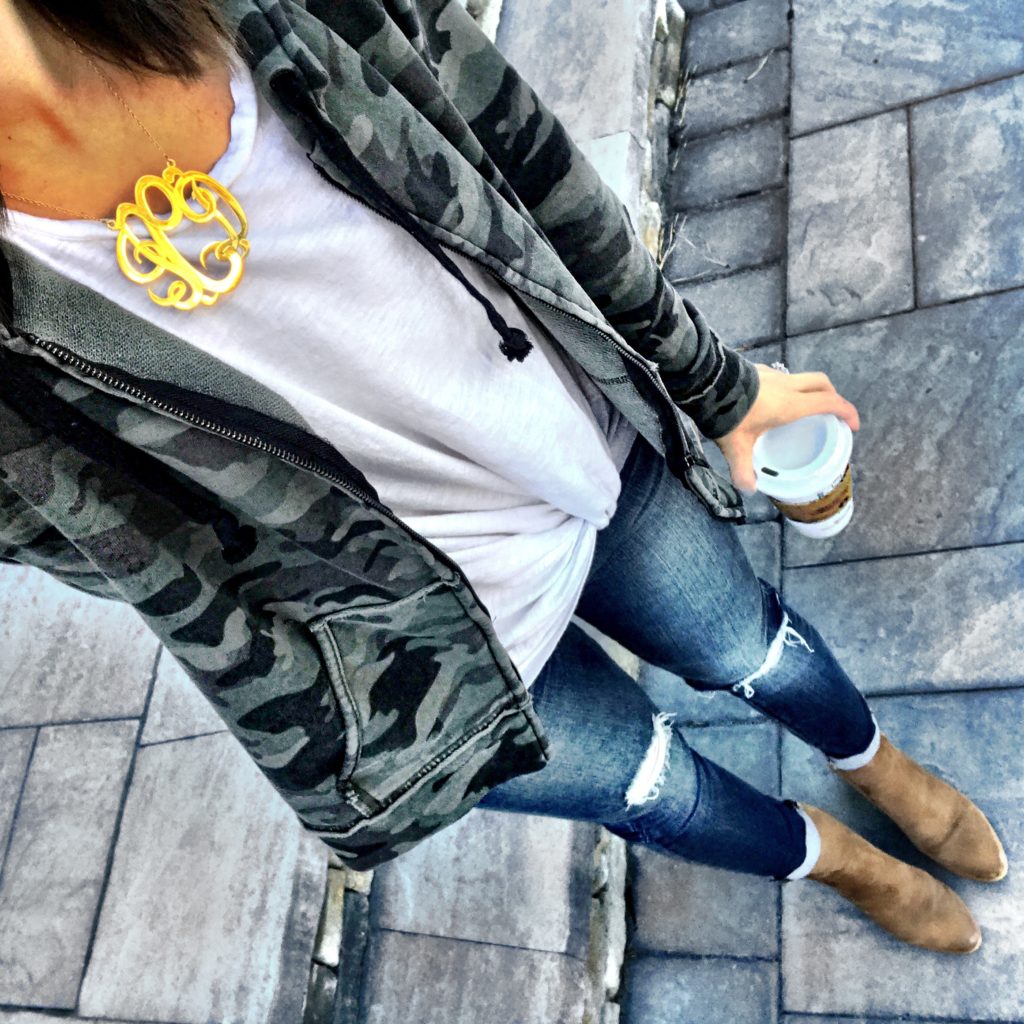 5 | Side Tie Tee – I couldn't love this top any more.  It's loose, it's comfy and it's so cute!  Stay tts.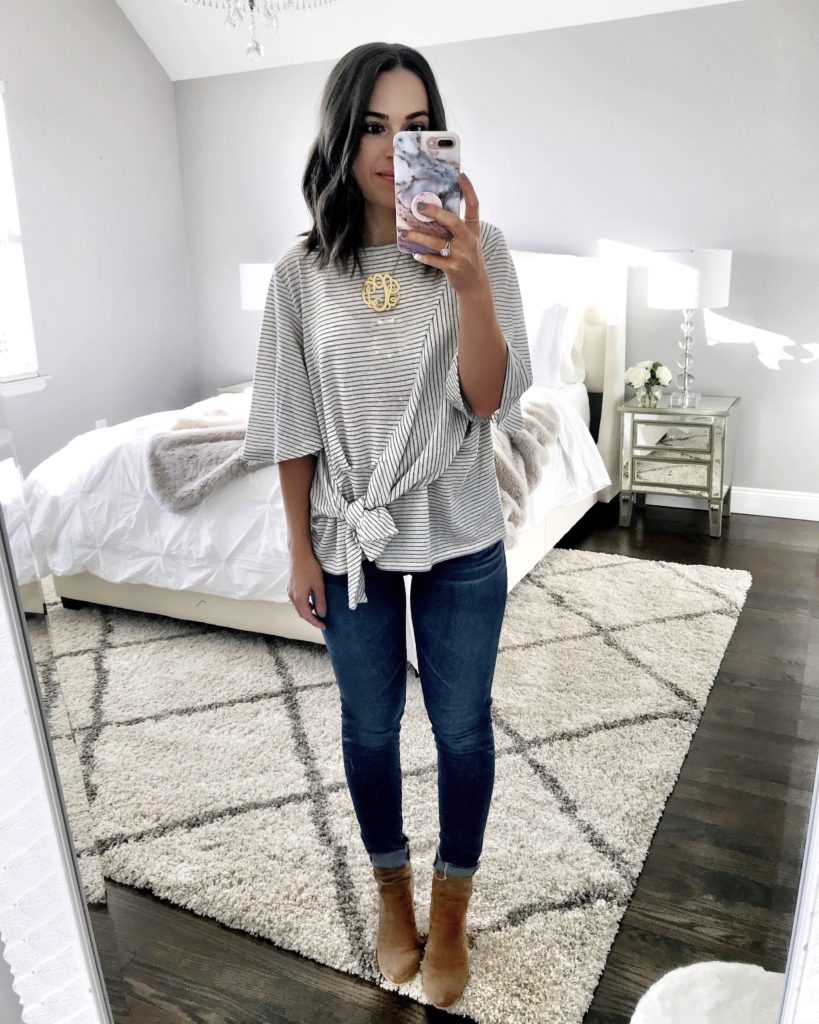 Also tied for fifth..
Side Tie Pullover – I LOVE how this sweater fits.  It's the perfect sweater and the side ties are too cute.  Stay tts.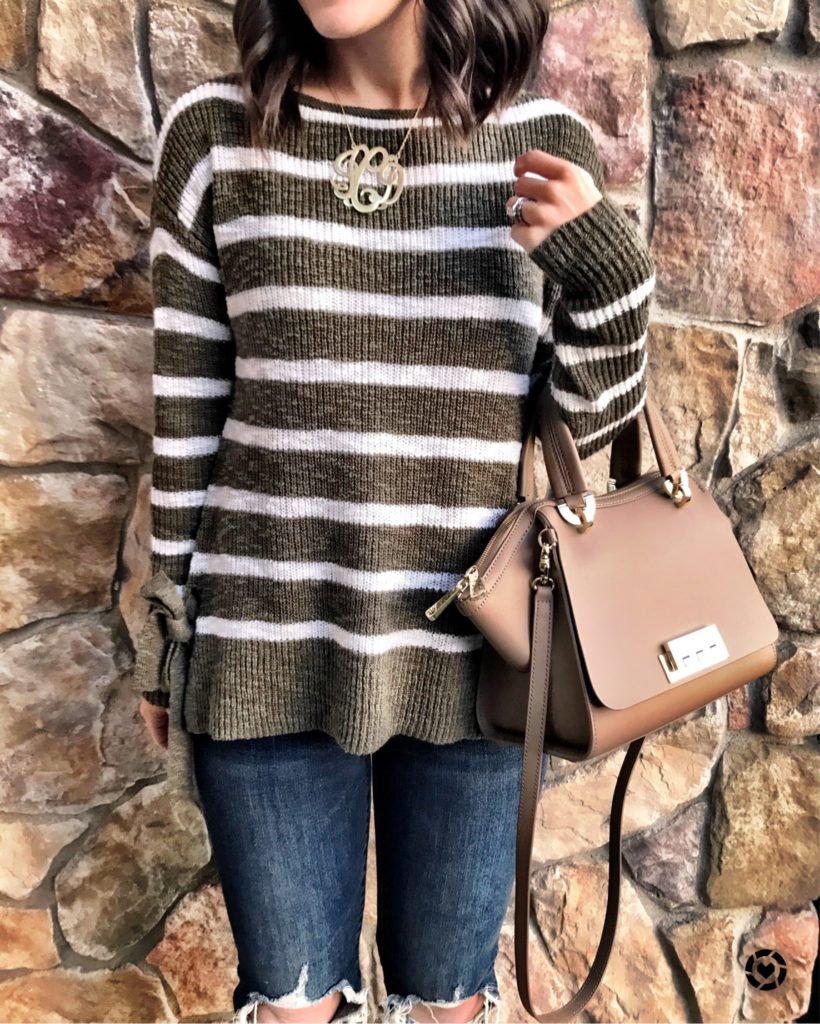 I hope you all have a great weekend, thanks for stopping by!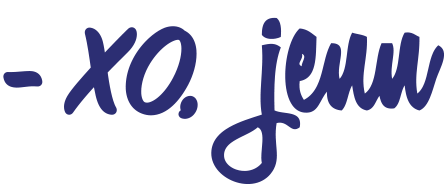 Shop this look
The Casual Details: