Hi everyone!  I had planned on a flat lays come to life today but Chloe unfortunately got a stomach virus yesterday and the poor thing was so sick.  Obviously I wasn't able to take any of the pictures so hopefully I will have that for you guys tomorrow.
I thought I would round up a few more items I have that are included in the Nordstrom Half-Yearly Sale and if you scroll to the bottom I'm sharing what I ordered.
BP Knit Pocket Scarf | $14 | I love the color and texture of this cute little scarf and the fact that it's 50% off.
BP V-Neck Sweater | $29 | You know these are my absolute favorite.
PS my bag is only $50 and you can find it here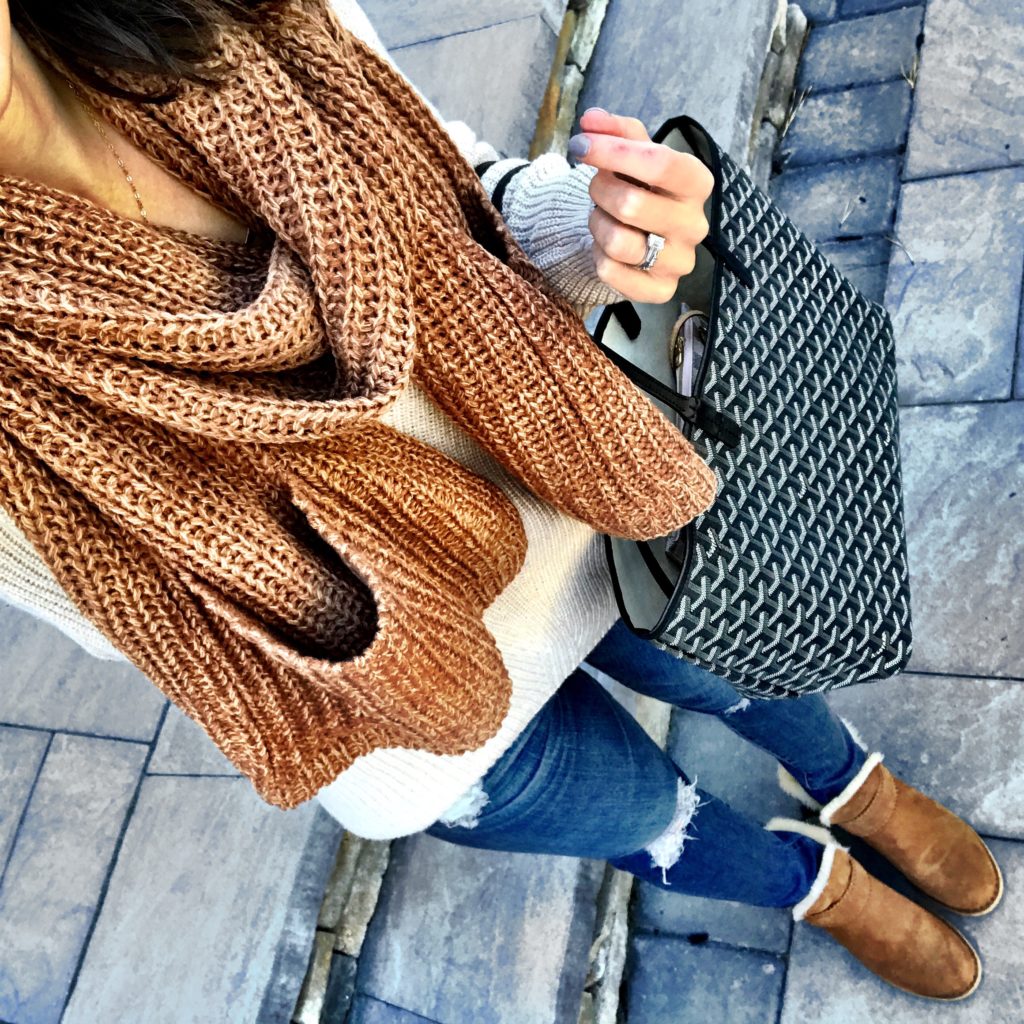 BP Cardigan | $29 | This is one of the softest, stretchiest most comfortable cardigans.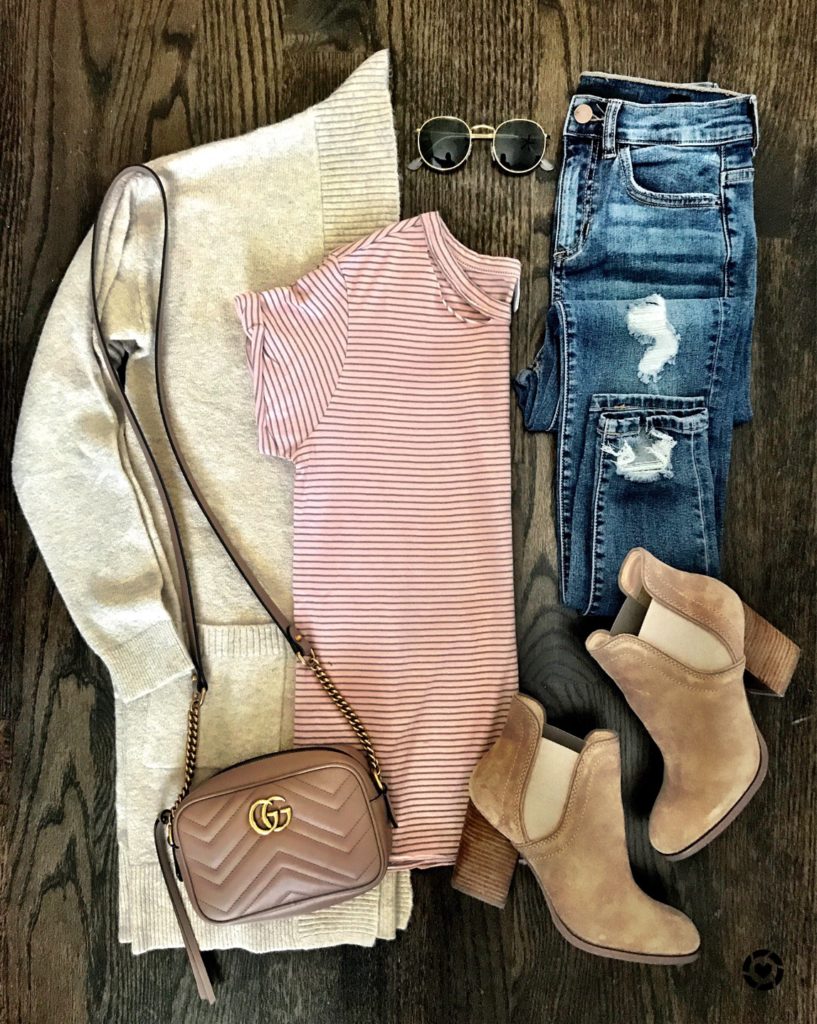 Burnout Tee | $14 | I love these soft little tee's, I have two colors and they run tts.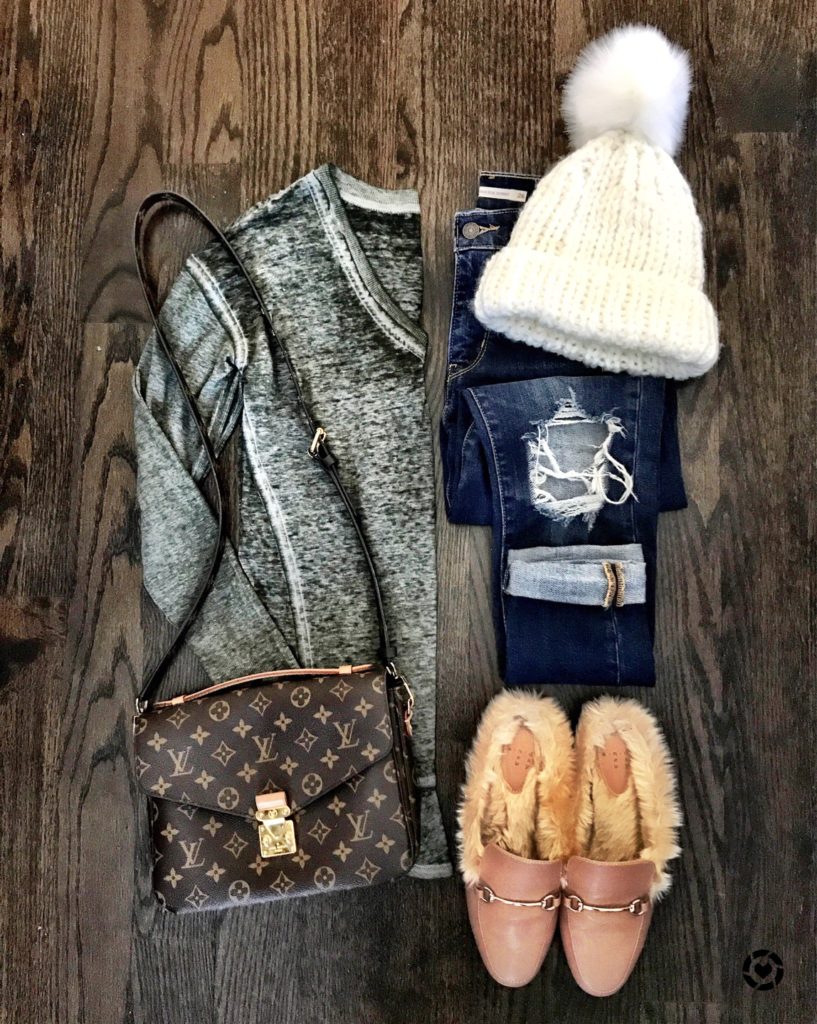 Fleece Jacket | $71 | You know my obsession with this jacket or the pullover or the vest.  They're all amazing!
Faux Fur Trim Boots | $89 | These are the cutest Winter boots and so comfy!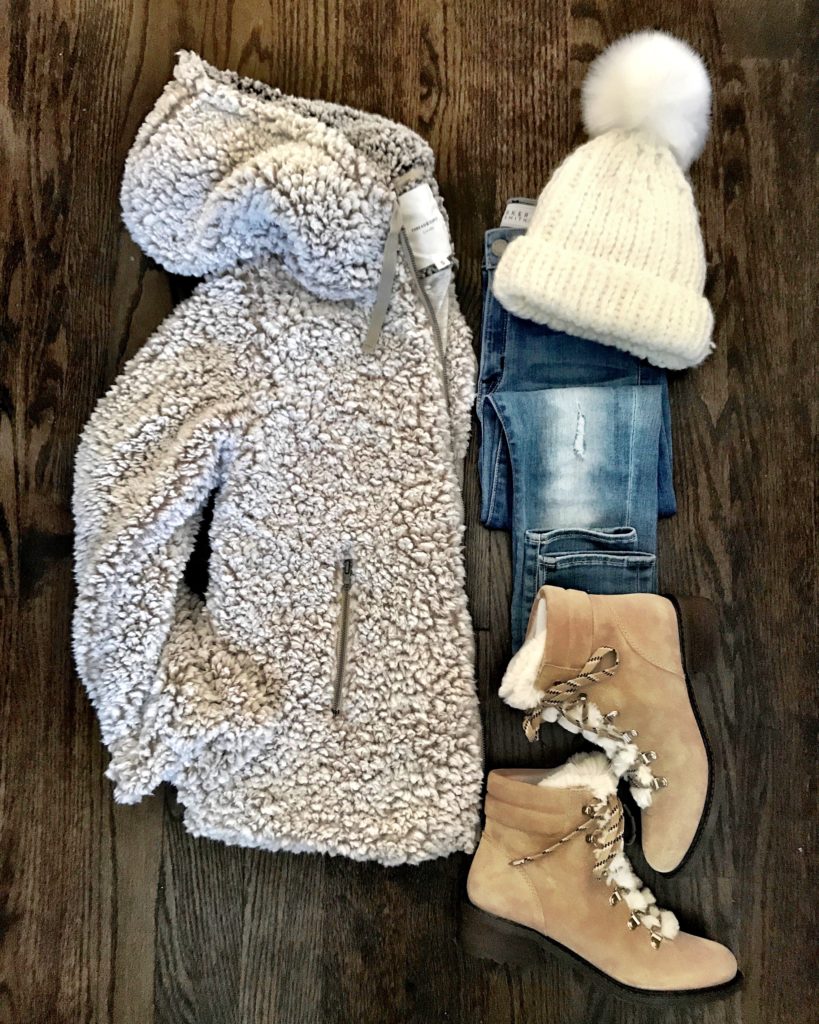 Double Peplum Top | $26 | This is such a cute top and it's great to layer under cardigans.  Be sure to size up though!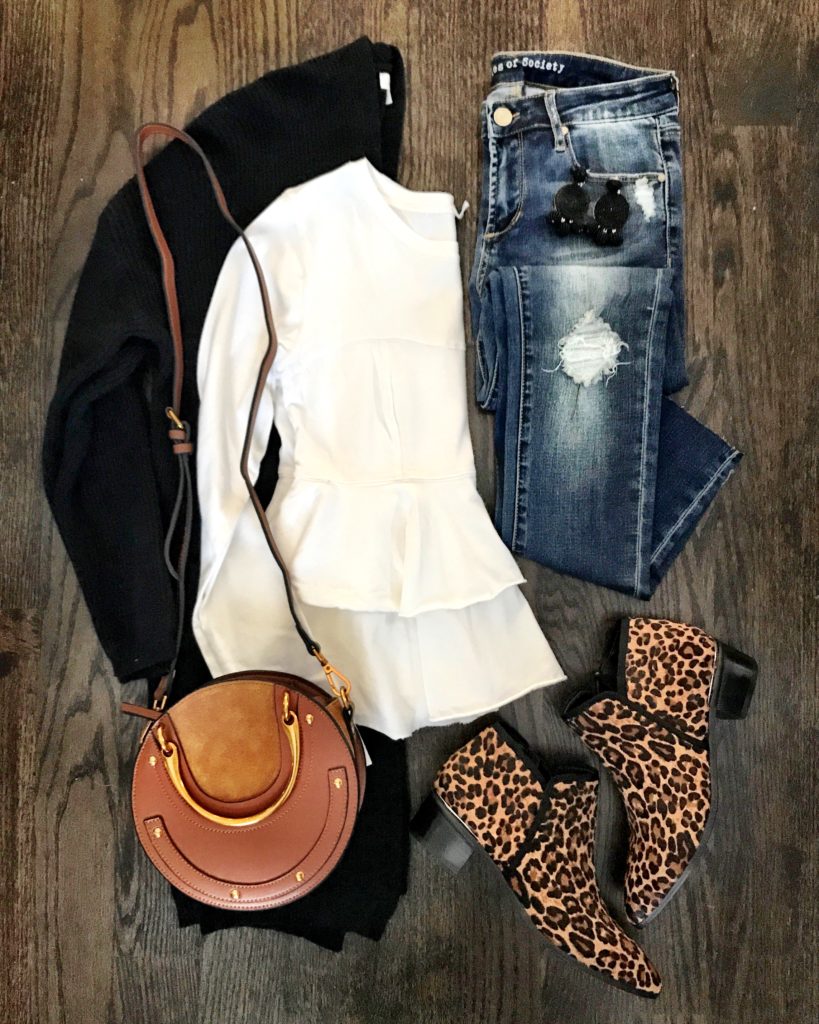 Stripe Ruana | $22 | I'm obsessed with this wrap!  It's warm, comfortable and so cute!  See the full post here.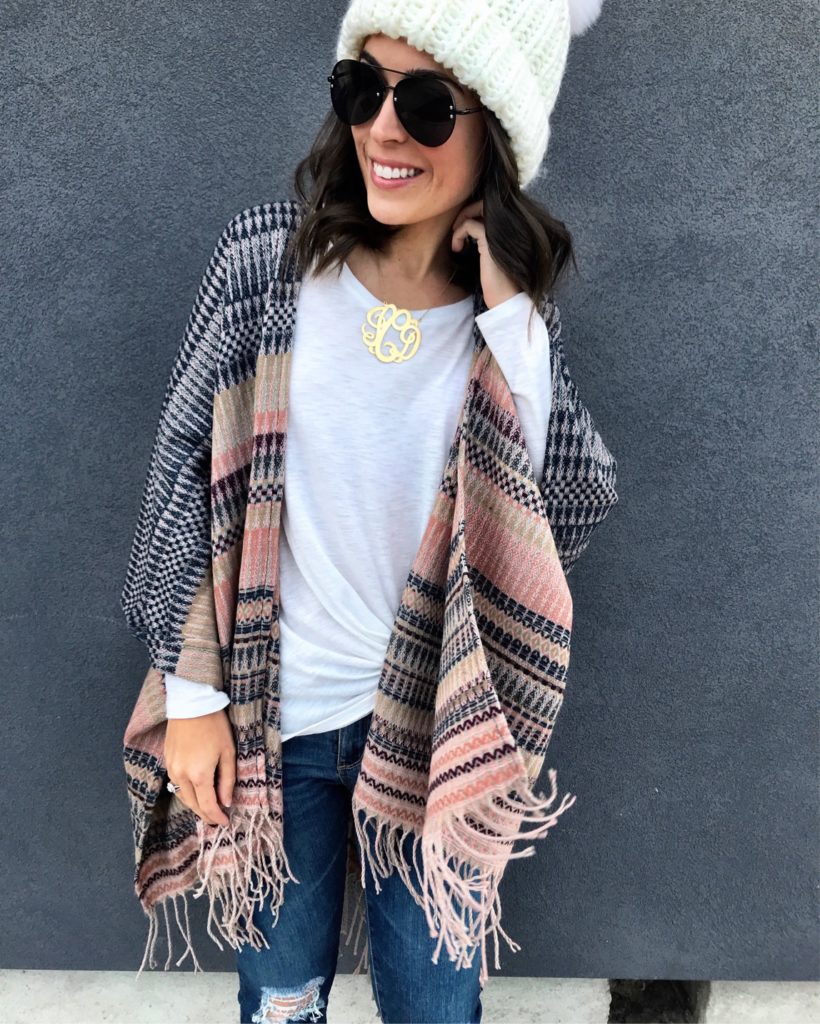 Below is what I've ordered from the sale…

I hope you all have a great day, thanks for stopping by!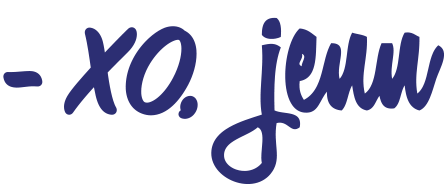 Shop this look
Click HERE for the full roundup
The Casual Details: