Happy Friday everyone!  Last week when I shared the 5 most popular items of the week you guys really seemed to like it.  So I thought I would share this weeks most popular items!
1 | Cowlneck Tunic Sweater – I can understand why this sweater was the most popular.  It's long enough for leggings and so so good!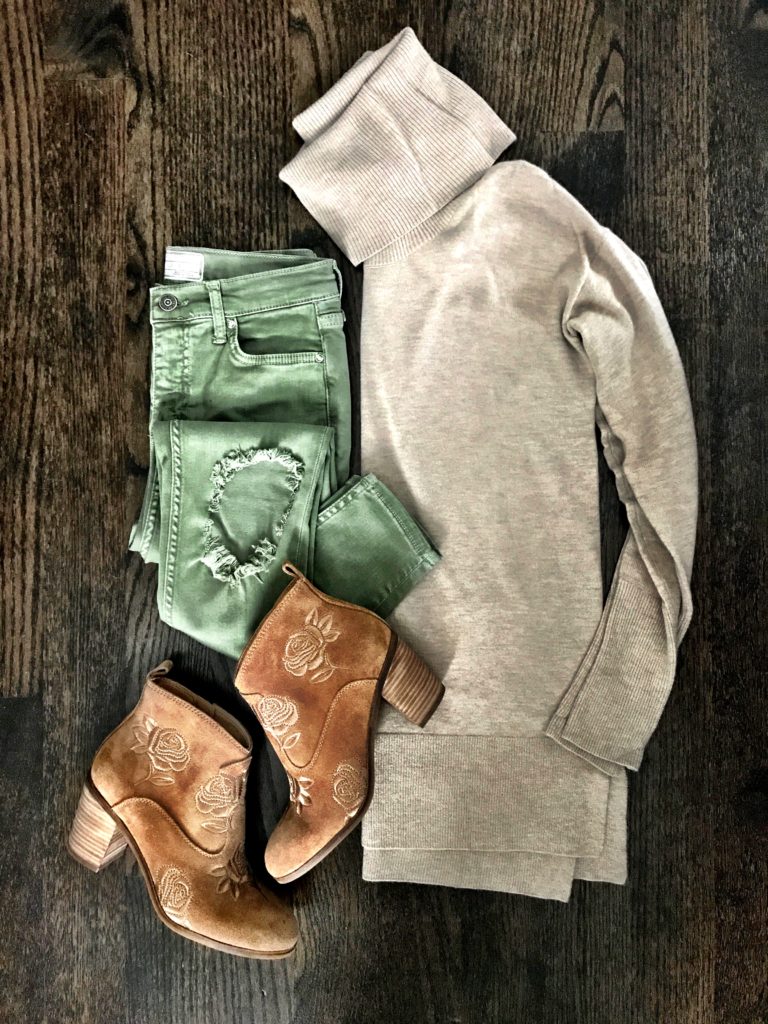 2 | Camo Baseball Tee – Did you know I found this tee for $17 here with free shipping! YAY!!  I also ordered this one in pink and this camo one.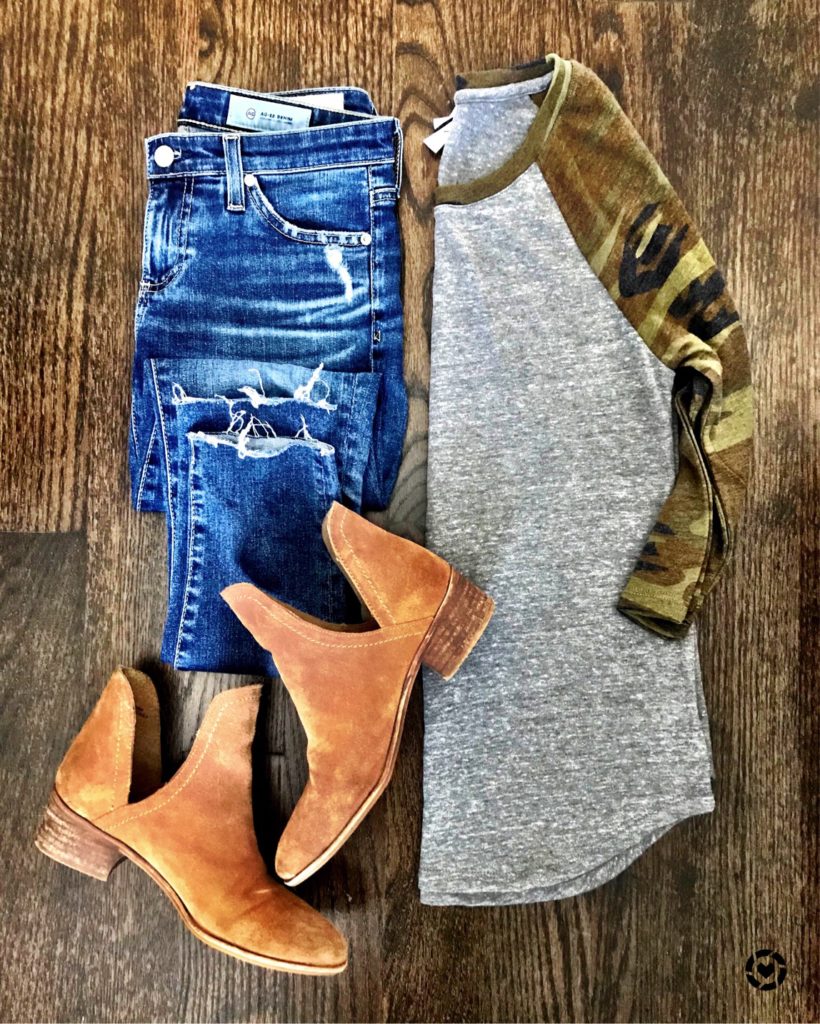 3 | Textured Shoulder Button Sweater – I love this sweater and the button detailing is the cutest.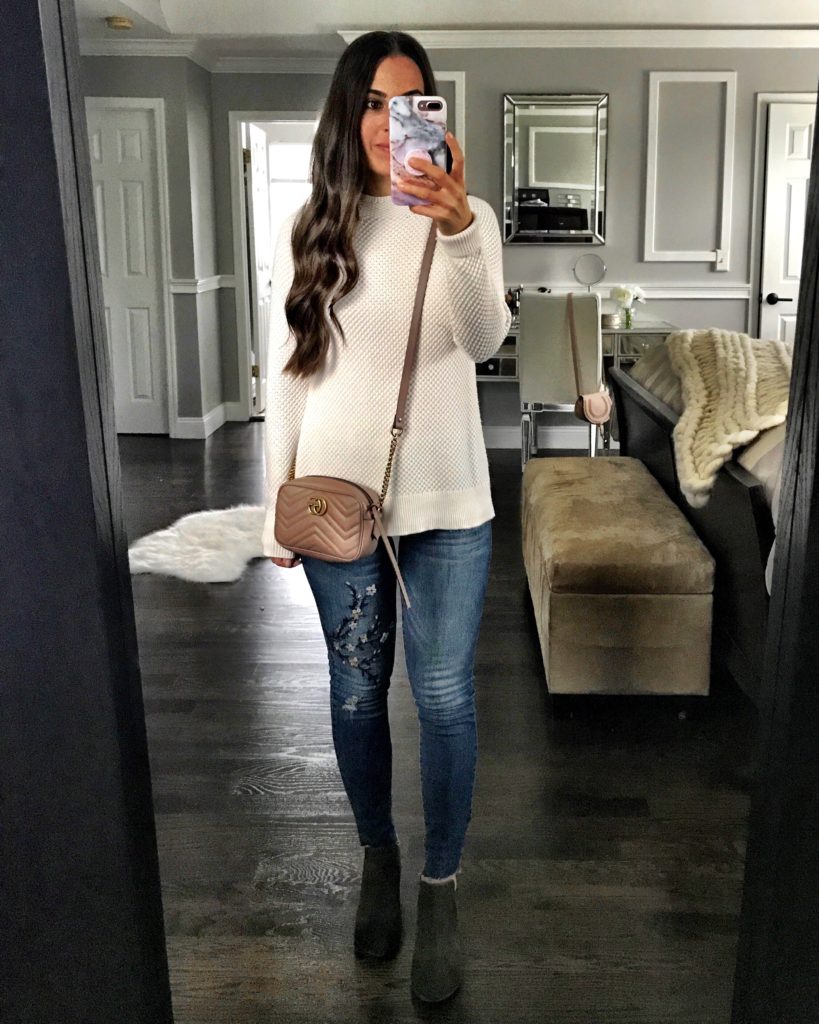 Sweater | Jeans | Booties | Bag
4 | Hinge Block Heel Bootie – These have been a favorite of mine since the Nordstrom Anniversary Sale and they're currently on sale for $79.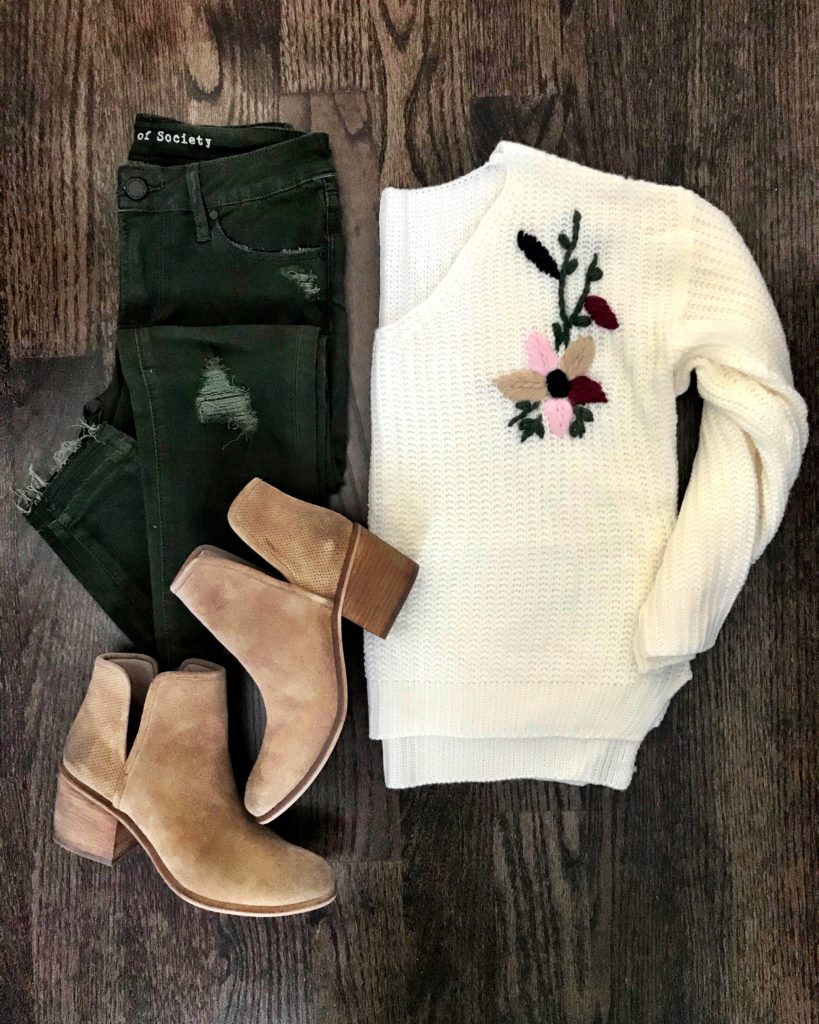 5 | Ribbed Ruffle Sleeve Top – I don't usually go for the big statement sleeves because they're always too long and get in the way  but these are just right and so cute!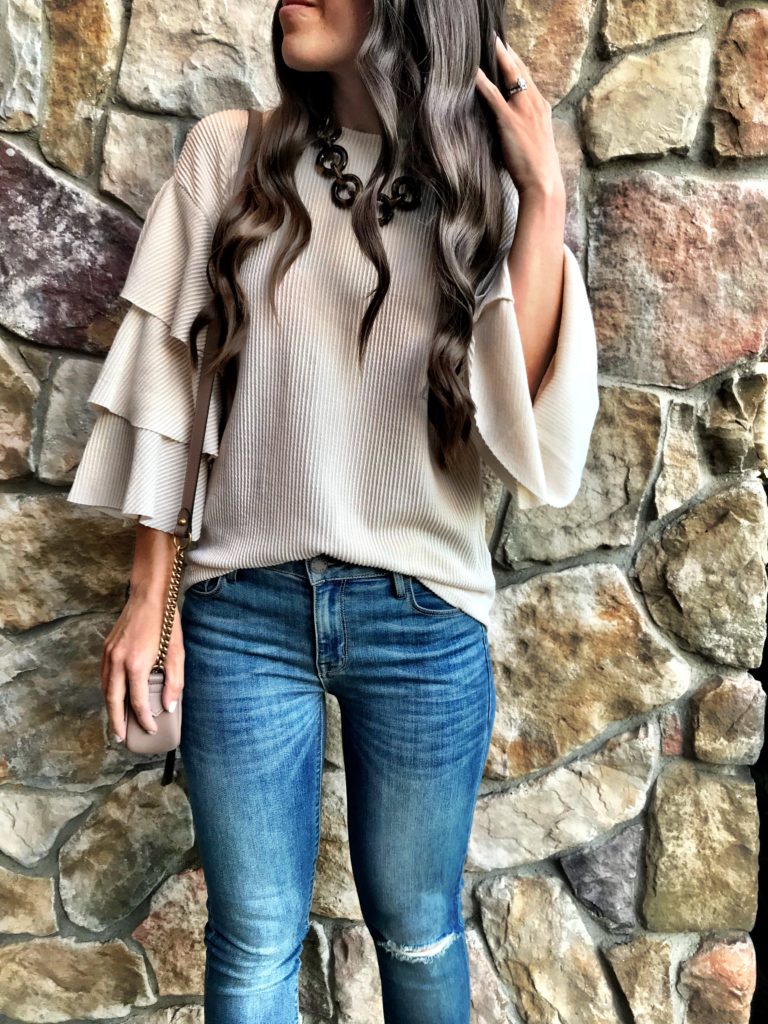 Hope you all have a great weekend!  Thanks for stopping by!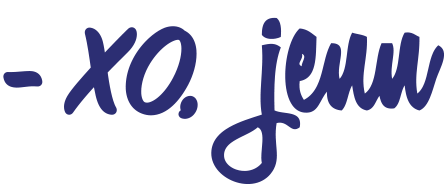 Shop this look
The Casual Details: