Hi everyone!  I don't usually post on Saturdays but I wanted to share a few "gift ideas for her" and I didn't want anything to sell out!  The first gifts I buy are usually for all the girls, my friends, sister in laws, etc.  It's just so much fun.. and easy!
Below I've rounded up 10 of my very favorite items that would make great gifts: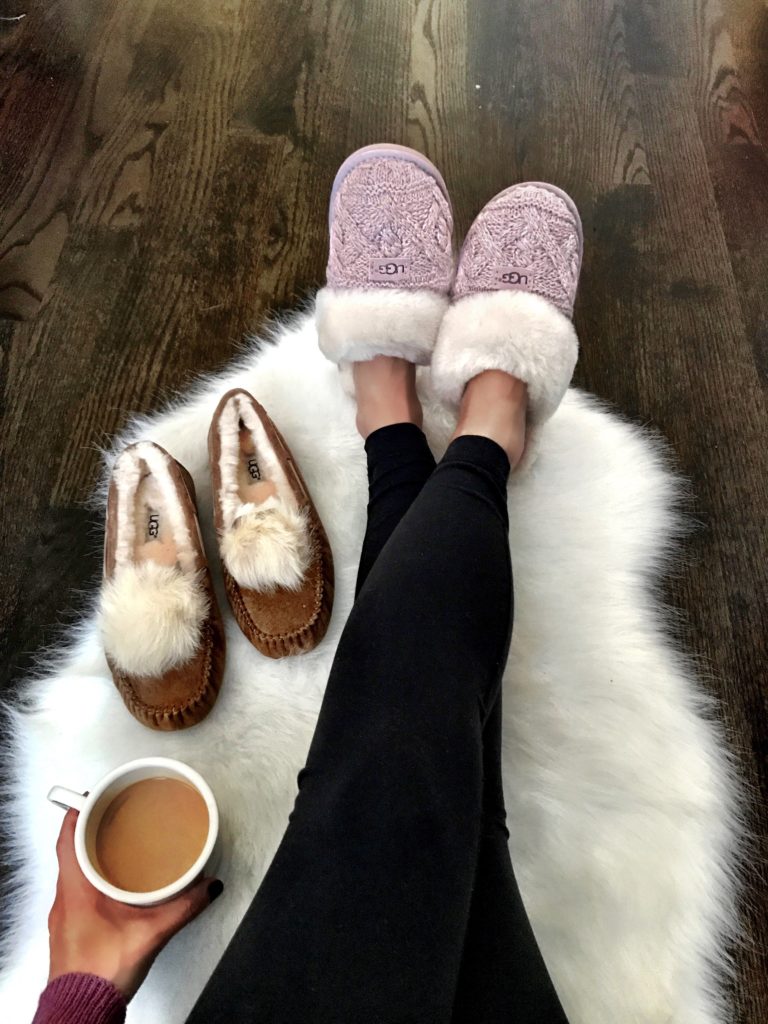 Pom Pom UGG slippers | Pink UGG slippers | Leggings | Sweater
1 | UGG Slippers – Who doesn't need these?  They are seriously the best slippers ever!  If I'm in my house, I'm wearing these slippers.  It's also something that someone might not buy for themselves but they will LOVE them!  How cute are these pom pom ones?
2 | 
Impressions Compact Mirror
 – I ordered this for everyone I know LOL!  It's $19 and such a great little stocking stuffer!  I'm thinking about getting a vanity mirror too and
this set
is on sale for $47!
3 |
Fresh Sugar Lip Collection
 – These are the only things I use on my lips anymore.  They leave your lips so smooth I couldn't believe it at first!  This set also comes with all of my favorite colors.
4 | 
Slip Silk Pillowcase
 – OMG!  This is a life changer!  My best friend kept raving to me about it but I put off buying it because it seemed like a lot for a pillowcase.  I finally caved and bought one and OMG what have I been waiting for?  It's supposed to be great for your skin but what I care about is that it doesn't leave my hair in one big knot in the morning.  If you love someone get them this pillowcase, and get one for yourself too!
5 | 
Ball Shoulder Duster Earrings
 – Statement earrings are always a go to but these are the ones I grab for the most.  The simple design goes with so much.  They'd make a great gift for anyone!  I also found
this
identical pair for only $14!
6 | 
Layered Necklace
 – I love layered necklaces and I just got this coin necklace for only $16!  Such a great little stocking stuffer or add on gift.
7 | 
Comfy Pajamas
 – I'm a sucker for anything comfy.  As soon as I come home for the day I change into pajamas, is anyone else like that?  And these have
wine
on them, it's like they were made for me!
8 | 
Oribe Volume Powder
 – This is so random but I've been using it for a few months now and it's pretty amazing stuff!  It's something someone might not want to spend the money on themselves so it would make a great gift.
9 |
A Cute Beanie
– What else do you grab for in the Winter or on bad hair days?  You can never have enough cute beanies and this new pearl one is too cute!
10 | 
Diffuser
 – Right after Chloe was born I stopped burning candles in the house.  I still want the house to smell good so I've been using essential oils and I got this diffuser.  It's so pretty you'd never know what it is and I get so many compliments on it.
If these don't work and you're out of ideas you can always give a Nordstrom
E-Gift card
.  Anyone would be happy to get that, and if they're not just send it to me 😉
Have a great weekend everyone, thanks for stopping by!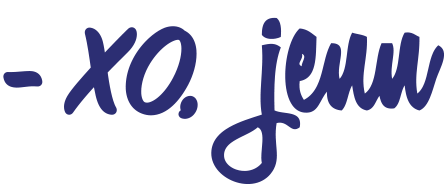 Thanks to Nordstrom for sponsoring this post!
Shop this look
The Casual Details: