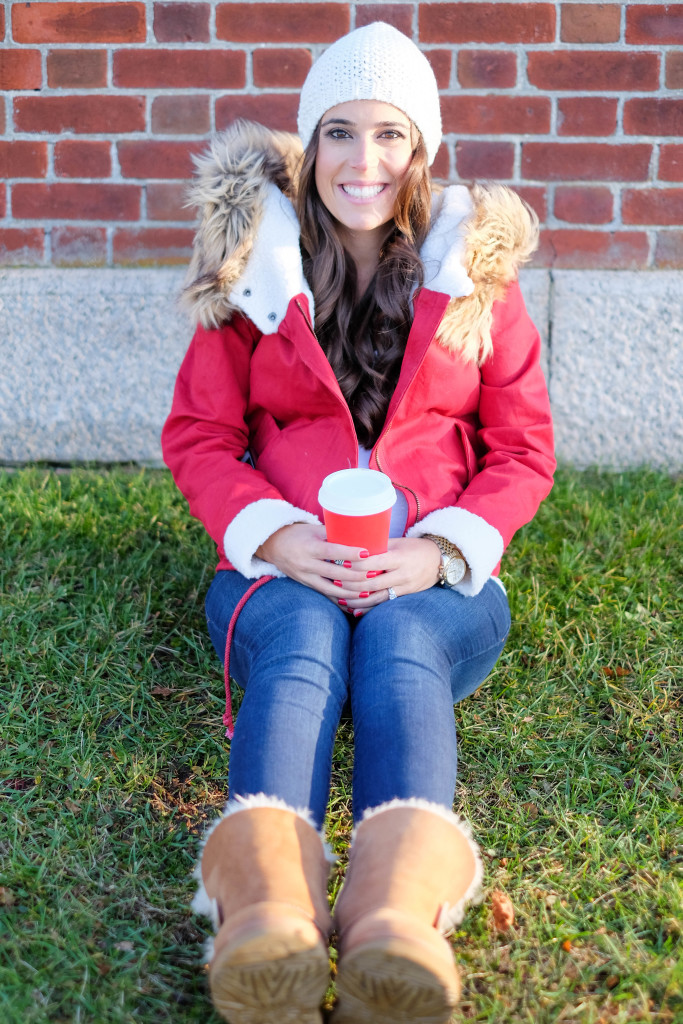 Red Faux Fur Jacket Winter Outfit
A few weeks ago my husband and I grabbed some coffee and went for a walk down by a lake in our town.  It was a gorgeous day but wearing a jacket was necessary! My favorite part of this red jacket is the big faux fur hood!  Seriously, how cute is it?!  Not many (actually none) of my jackets still fit me so I used this infinity scarf to keep me and baby warm!
xo, Jenn
For more coats like this red faux fur jacket, check out my Winter Outfits page!
Shop this look
The Casual Details: