It's here!!  Early access to the Nordstrom Anniversary Sale is finally here and I couldn't be more excited about it!  Because I shop at Nordstrom a little too much, I was able to shop a day early.  I purchased everything on my list but there were a few things (this tote and these booties) that my store didn't have and I ordered them first thing this morning.
First up is the basic Fall outfit!  I can't seem to get enough striped tee's and the BP long sleeve tee's this year are my favorite yet!  They're soft, stretchy and the drapey v-neck with pocket make it perfect.  I bought three different colors.  I sized down to an xxs.
*Beware these tee's usually sell out fast*
One of the first things I went for were these AG jeans.  They're always one of the most popular items because you can get them for such a great price.  The fit on these is true to size and they're so flattering!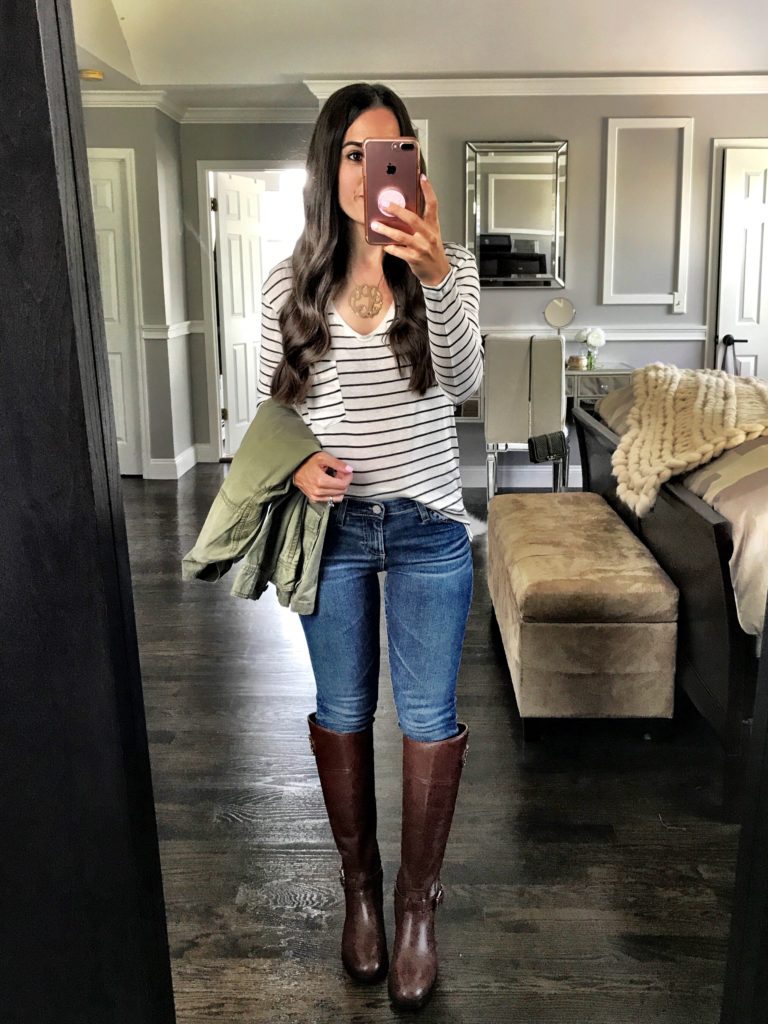 Every year I look for a new utility jacket and this years did not disappoint!  The fit on this madewell jacket is perfect.  I tried it on for you below.  I'm wearing my normal size xs.
I also can't forget to mention this years Tory Burch riding boots!  I'm in love!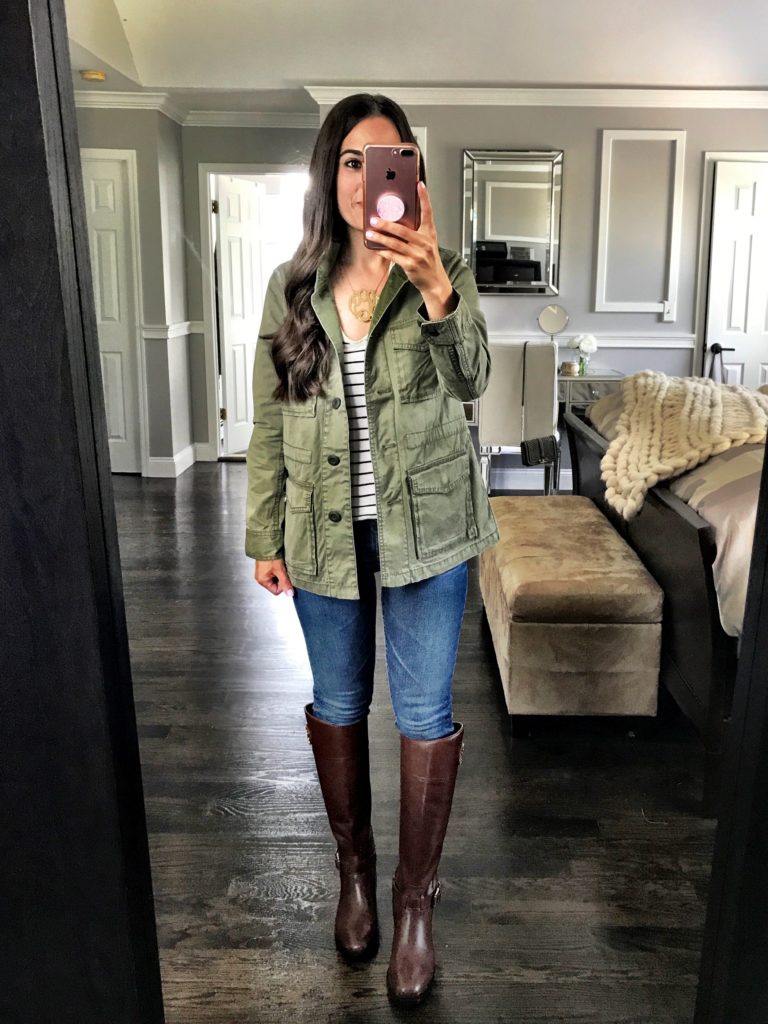 This next outfit is made up of some of the best items included in the sale!  These boots are probably my favorite purchase but so are these high waisted jeans.  Both are true to size.  I'm wearing a size 25 in my jeans.
Also the colors in this scarf are just perfect!  It's lightweight and I love that it's a triangle which makes it not bulky at all when you wear it.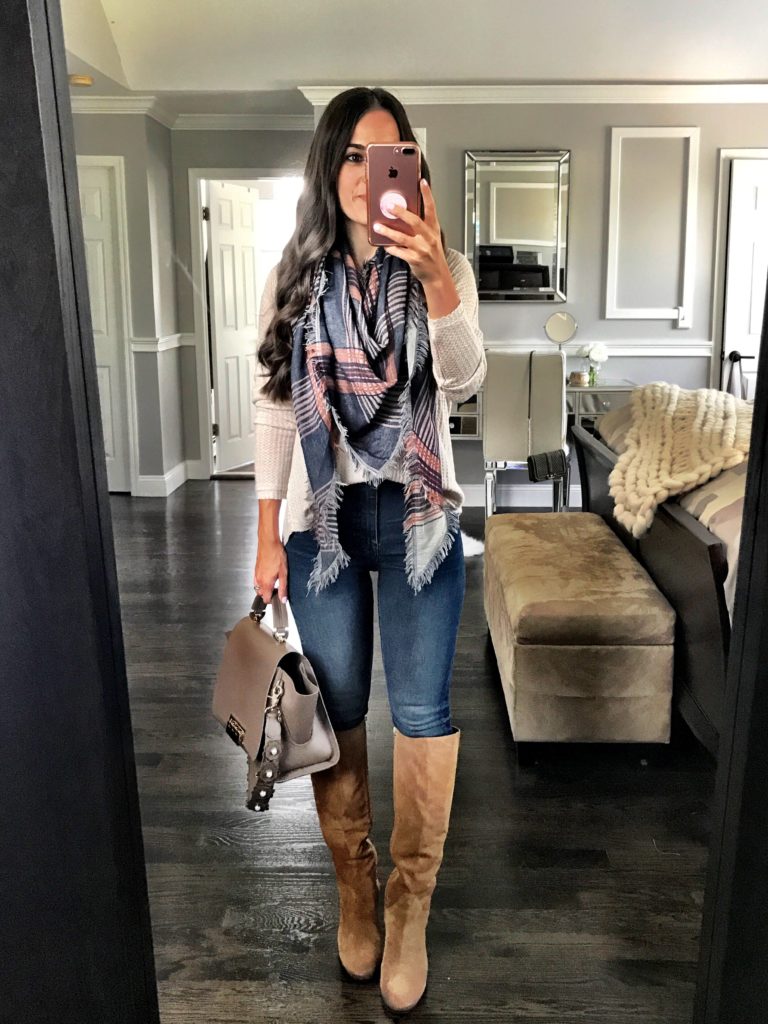 Top | Scarf | Boots | Jeans | Bag

I had to show you what this comfy thermal top looks like without the scarf.  I bought this in two colors and I know I will live in them all Fall.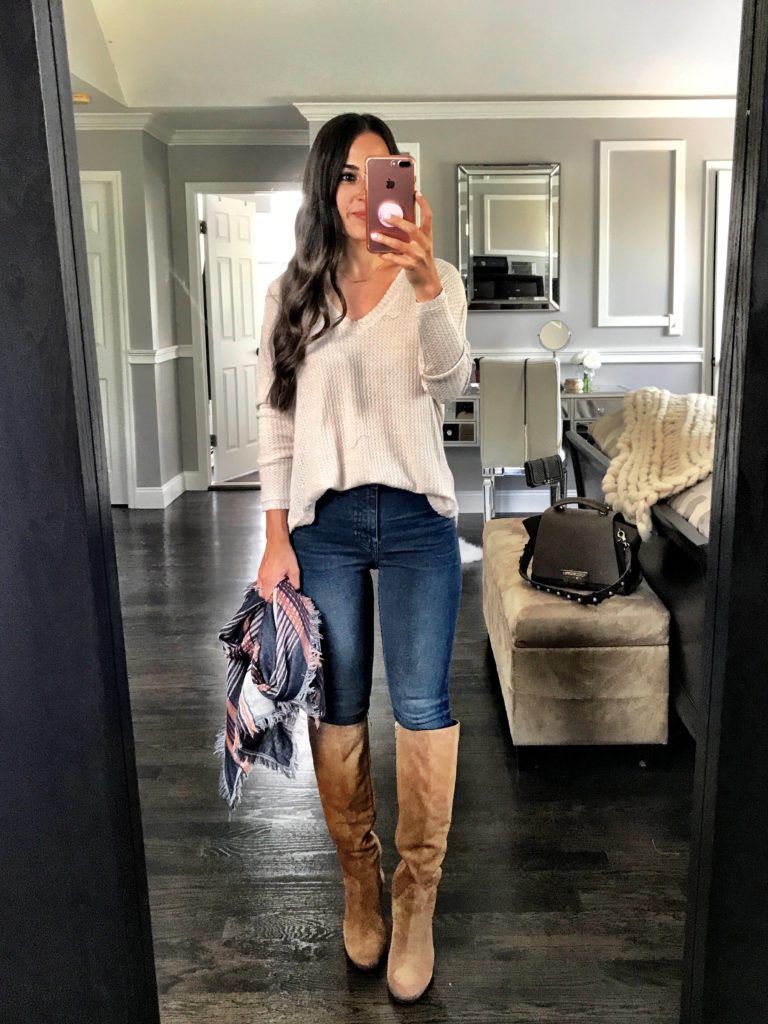 I grabbed this cardi as fast as I could!  Last year they sold out almost immediately and my store had only one xs!  It's soft, comfy and everything I hoped that it would be!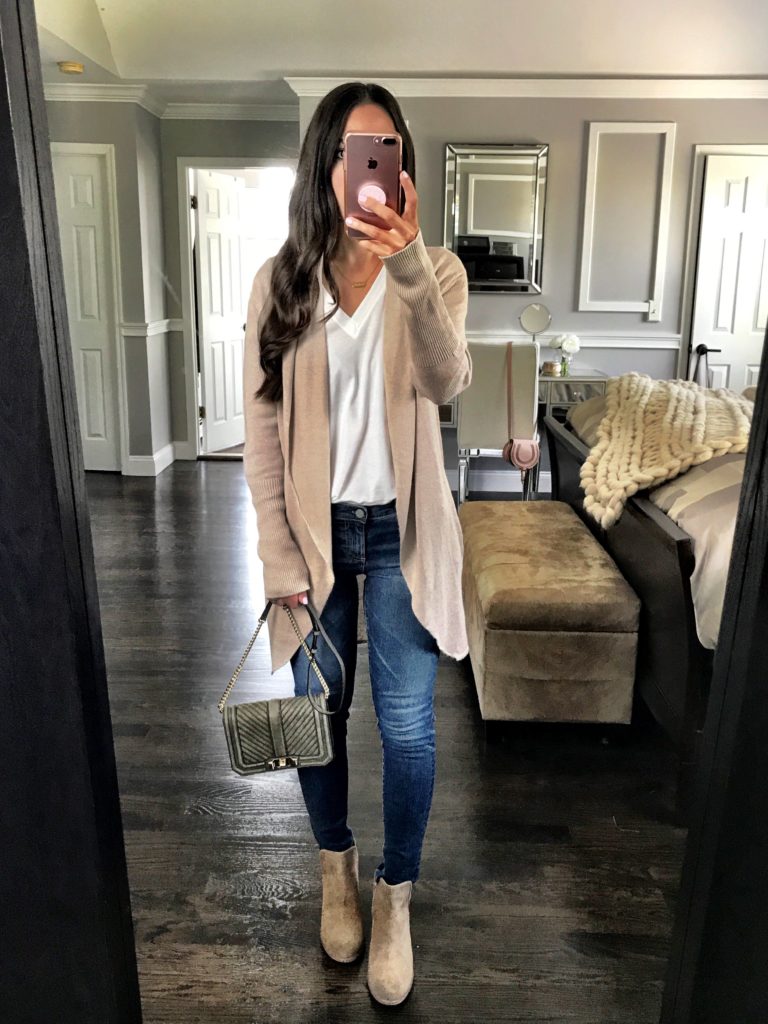 Cardigan | Tee | Jeans | Booties | Bag

I need to point out that these v-necks are only $15 and so good.  I bought white, gray and blush pink!  I also should have gotten a better picture for you of these booties because they are my favorite of all the ankle booties!!  They run true to size.
I love the colors in this scarf below.  It brings the colors of your jeans and ankle booties together and paired with a belt and white tee it makes a simple but cute casual Fall outfit.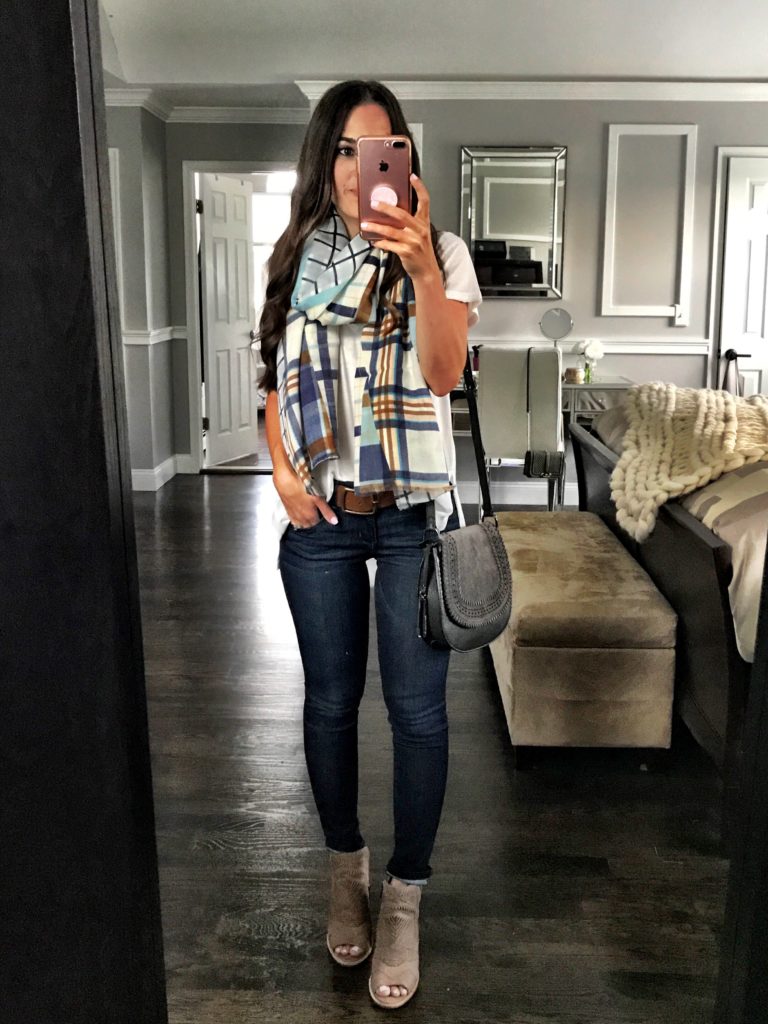 Scarf | Tee | Jeans | Peep Toe Booties | Bag | Belt

I couldn't leave Nordstrom without a pair of over the knee boots.  This taupe pair is just what I needed.  They run true to size!  The color of mine is foxy.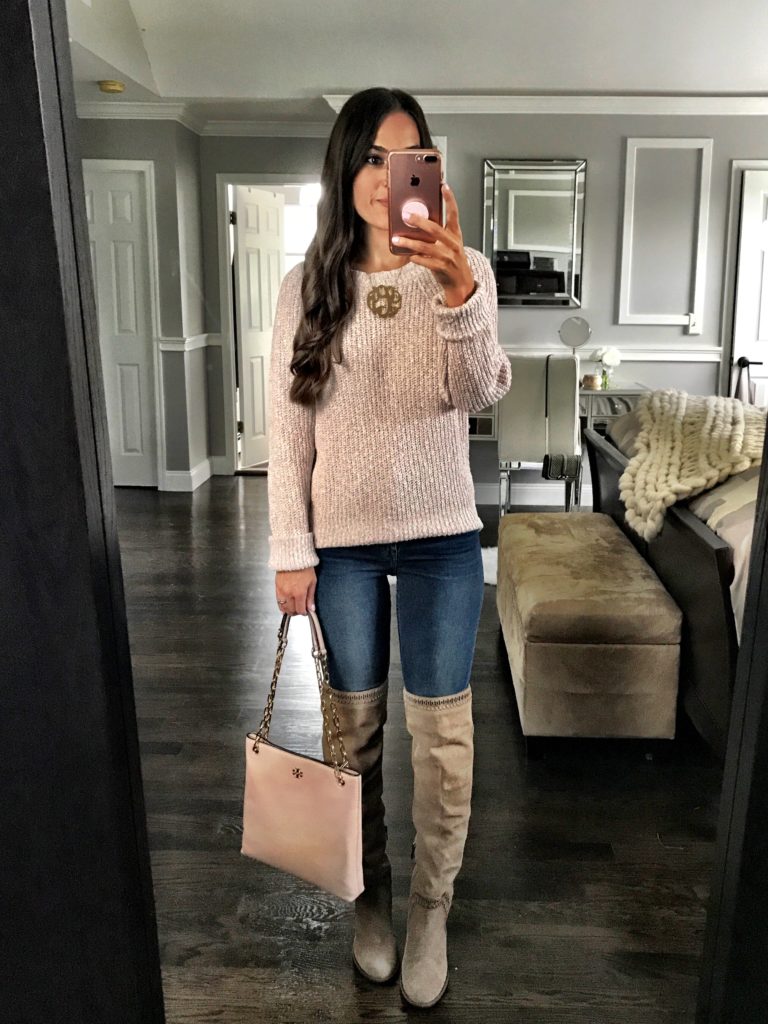 This ruffle sleeve dress is a must have!  I was hoping to get it in olive green or pink but my store only had gray.  I absolutely love it.  It's so comfy and has pockets.  What's better than that? 😉  It also runs true to size, mine is an xs.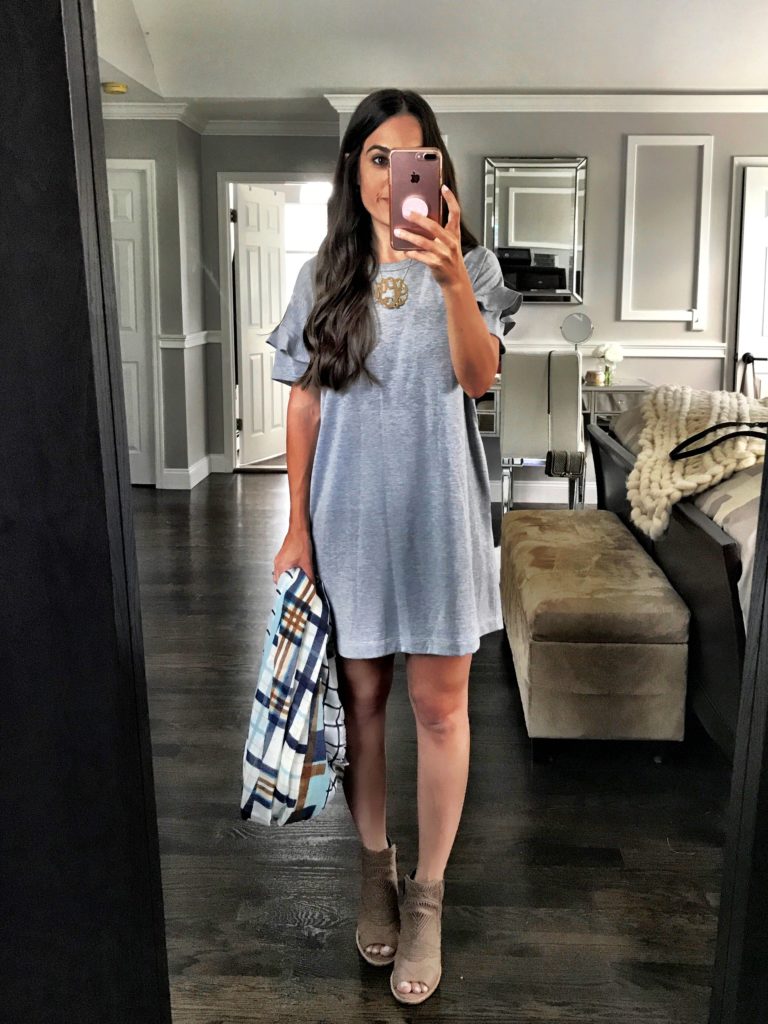 Dress | Scarf | Peep Toe Booties

BP has a few different cardi's this year.  This ribbed one and this one.  I bought both because you can never have enough cardigans in the Fall/Winter right? LOL  I sized down to an xxs in both!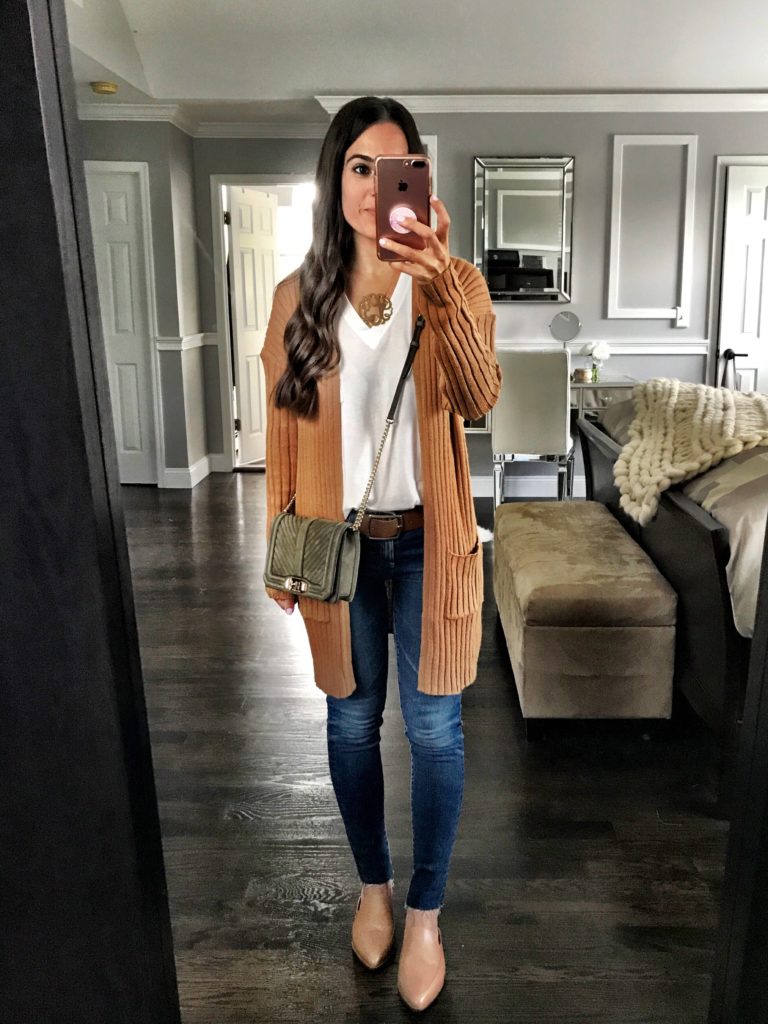 Cardigan | Tee | Jeans | Shoes | Belt | Bag

I needed to show you a close up of these slides!  I'm in love with the caramel color.  I would reccomend going up half a size! They're very comfortable and easy to walk in.  Plus only $59!!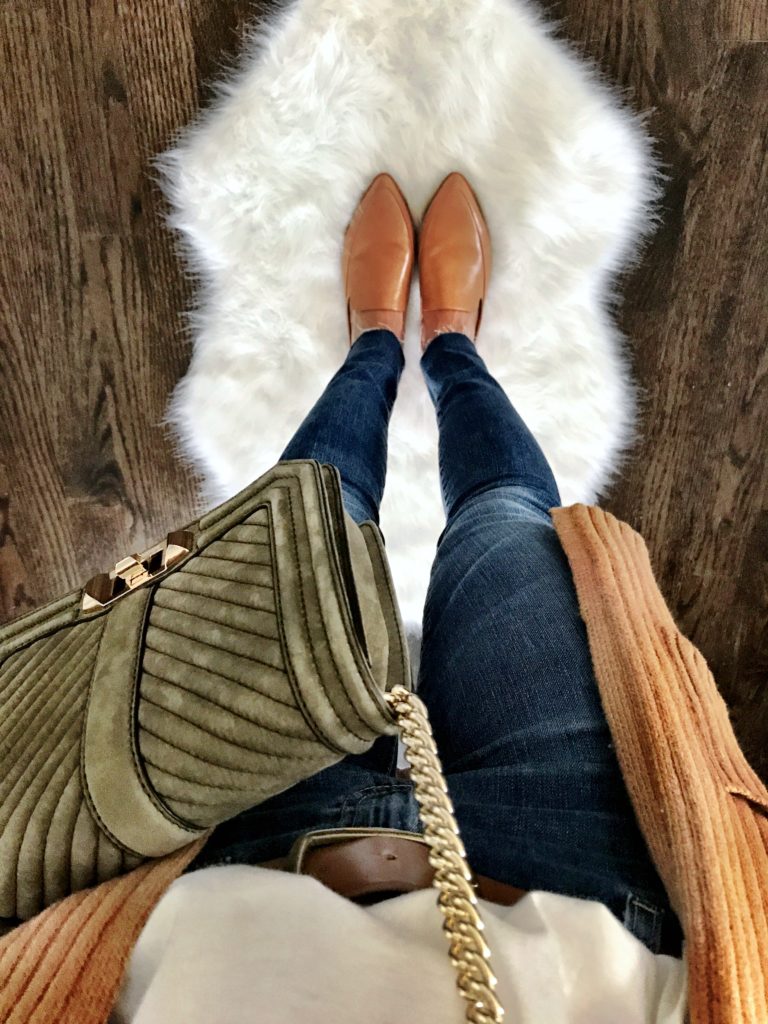 I can't even describe the love I have for this oversized sweater.  It's perfect to wear with leggings and the pair I'm wearing have faux leather panels on the sides.  They're on sale for only $25, I'm wearing a size xs.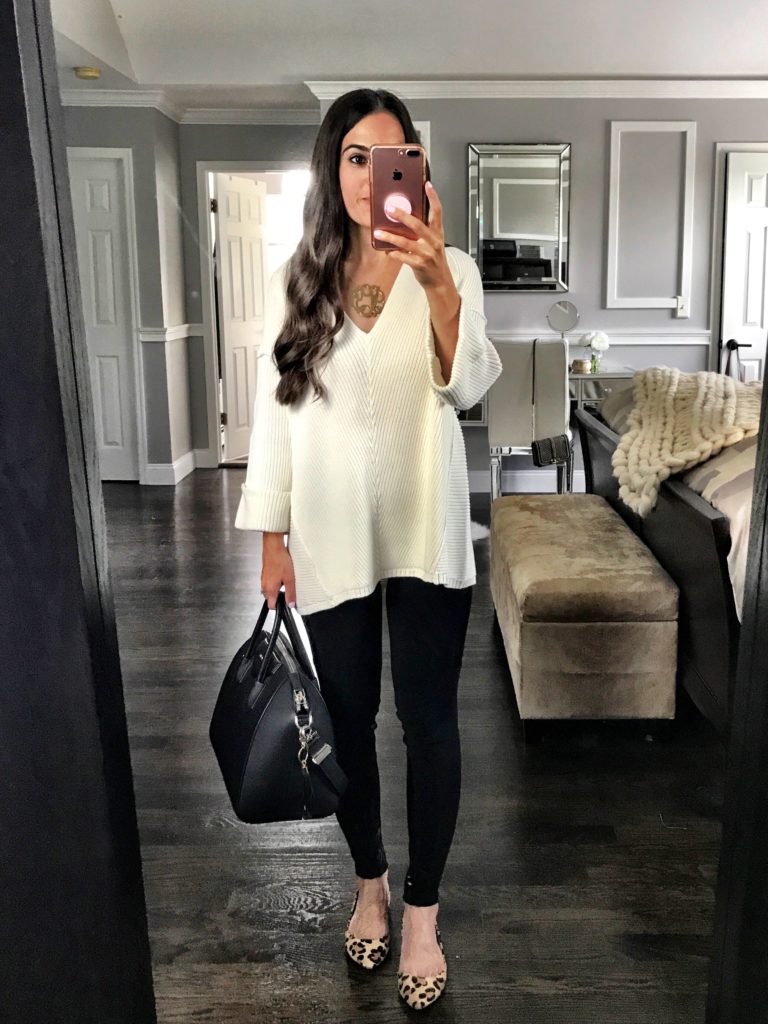 Sweater | Leggings | Similar flats | Bag

I saved the best for last!!  I think these amazing pink sneakers are going to fly off the shelves and I was so happy to snag them!  Unlike my other adidas sneakers these are true to size or you can half size up!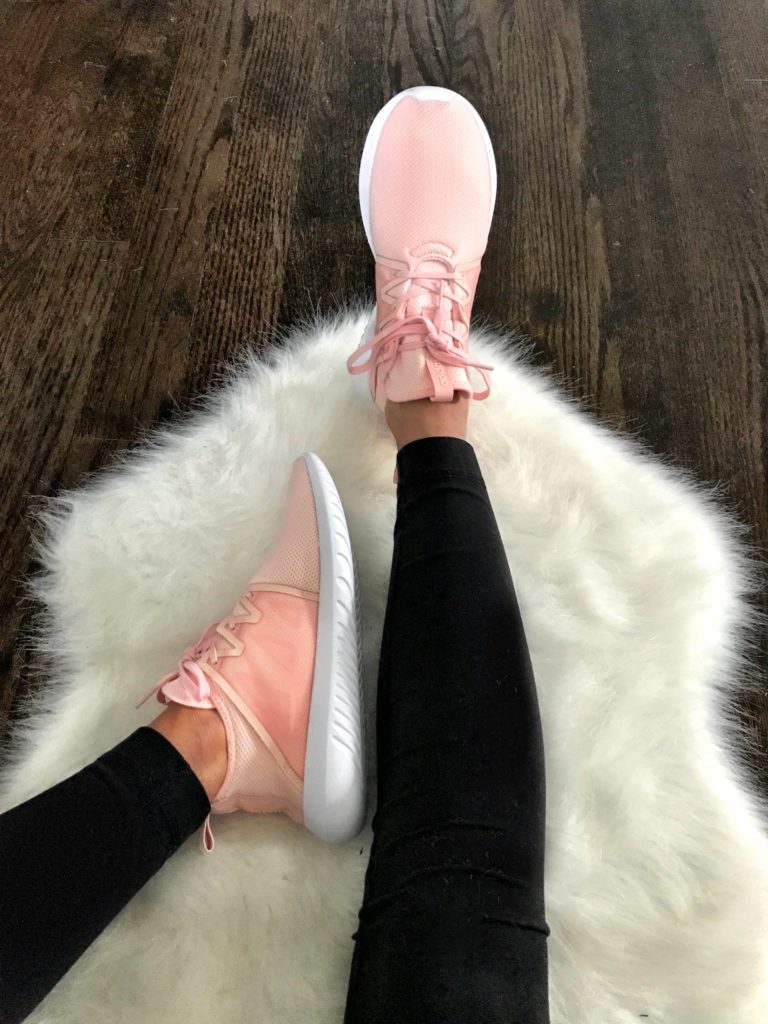 Before you go I wanted to show you a close up of the bags I purchased.  This gorgeous olive green bag was a pleasant surprise and it seems to go with a lot more than I thought!
Don't forget this burgundy tote that I wish my store would have had.  I ordered it first thing and I don't think it's going to last long!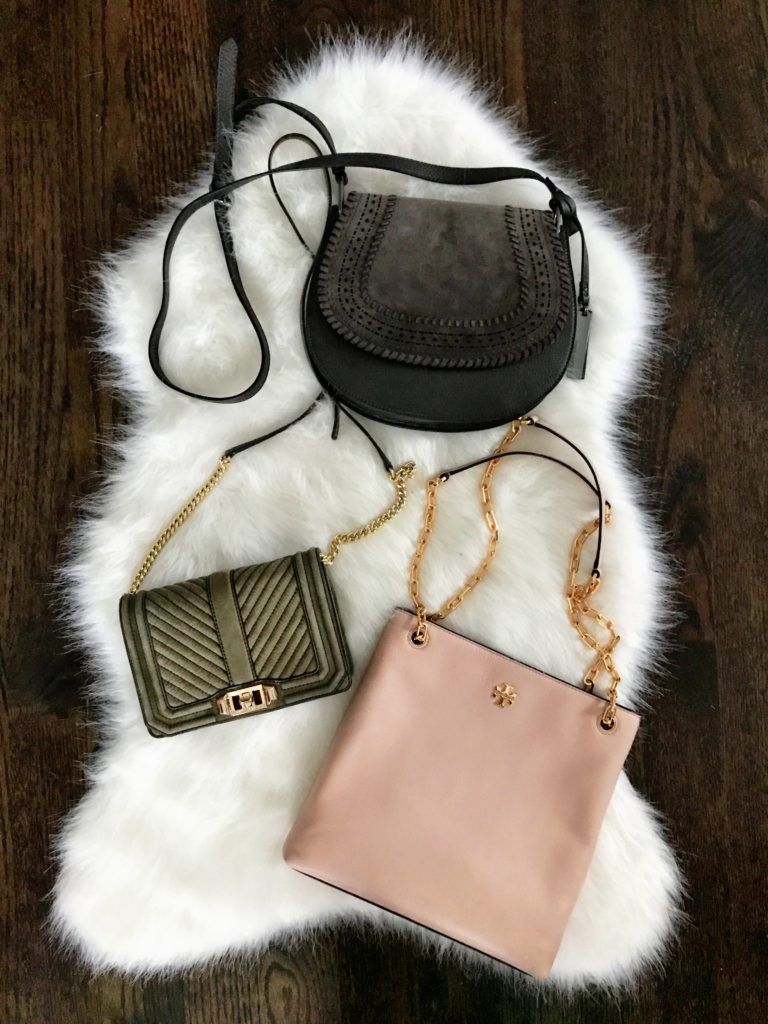 Olive bag | Tory Burch bag | Charcoal Crossbody bag

I hope you found my purchase review really helpful!  Don't hesitate to ask any questions I might have left out.
You can also check here for my full list of picks and purchases!
Have a great day!!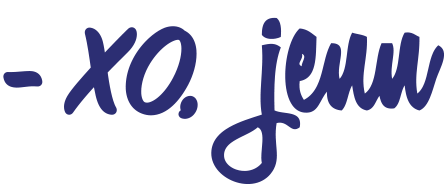 PS I ordered these items first thing this morning.  I know they're going to be super popular and won't last long!

Shop this look
Click HERE to see my full review!
The Casual Details: