Happy Monday everyone!  Dane and I finally got to have some time to ourselves yesterday.  It was great to have a little day date!  We walked around town, grabbed some coffee at Starbucks and then had lunch at one of our favorite spots.  We don't get to do this too often so I'm thankful to my sister in law for snapping these pictures and then watching Chloe for the afternoon. hehe!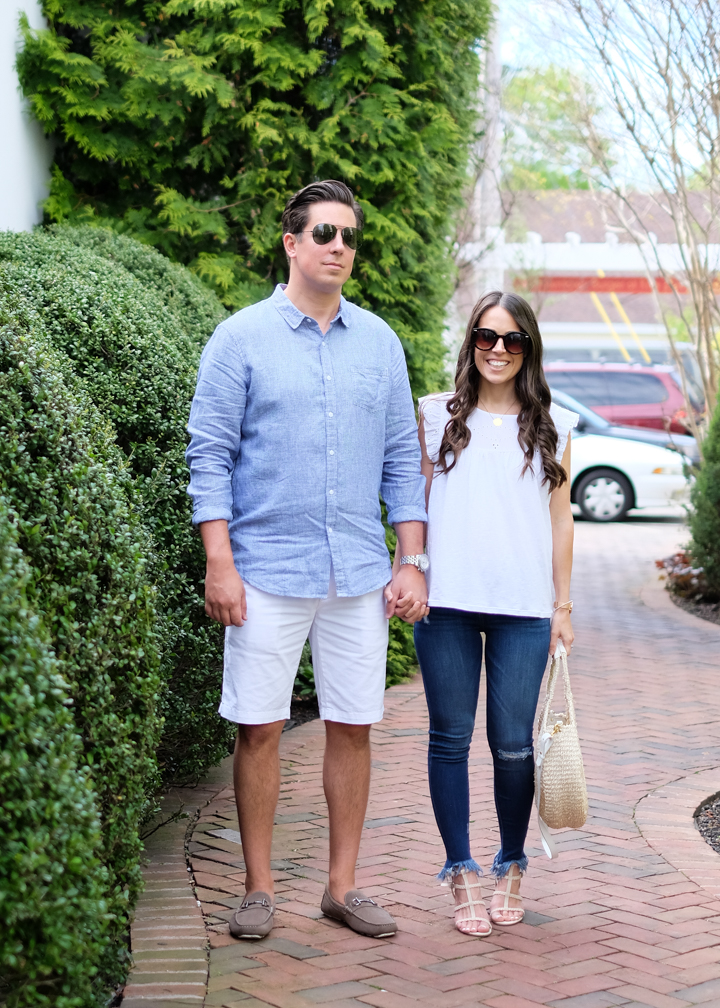 Dane's outfit: Shirt | Shorts | Shoes | Sunglasses
My outfit: Top | Jeans | Shoes | Bag | Sunglasses | Necklace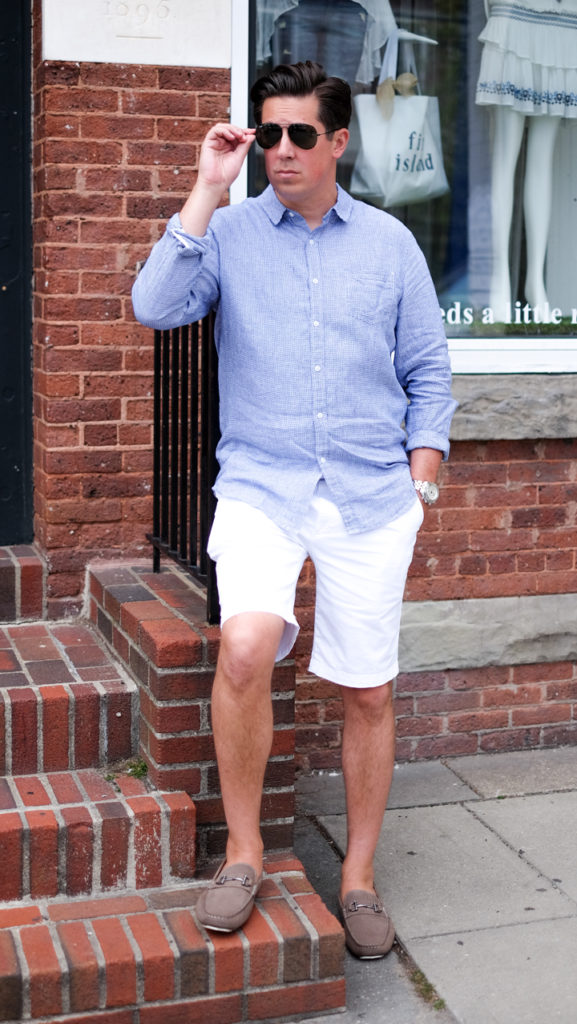 I recently picked Dane up some new clothes from Nordstrom.  He was in desperate need of some shorts and a pair of shoes for Spring!  If you remember this post, my favorite brands to buy for Dane are AG and 1901!  I have to say Dane's totally obsessed with these shoes and I am too.  They look much more expensive than they actually are.  They're under $100!  Men are lucky they can get one pair of shoes to wear the whole season.  Actually that sounds like a nightmare to me! hehe!  I'll take my closet piled to the ceiling with shoes any day 😉
I hope you all have a great day!  Thanks for stopping by!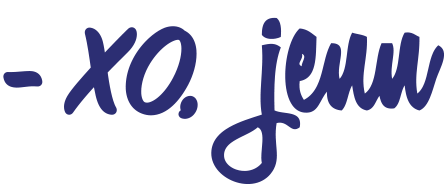 Thanks to Nordstrom for sponsoring this post
Shop this look
The Casual Details: