Hi friends!!  I couldn't wait to share this soft oversized sweater with you.  I had originally planned on wearing this top for Thanksgiving but I might switch it to this sweater!  It's so oversized and I couldn't love it anymore.  It's the kind of sweater you just want to put on with yoga pants when you get home from work, except you can wear it to work!  WIN!!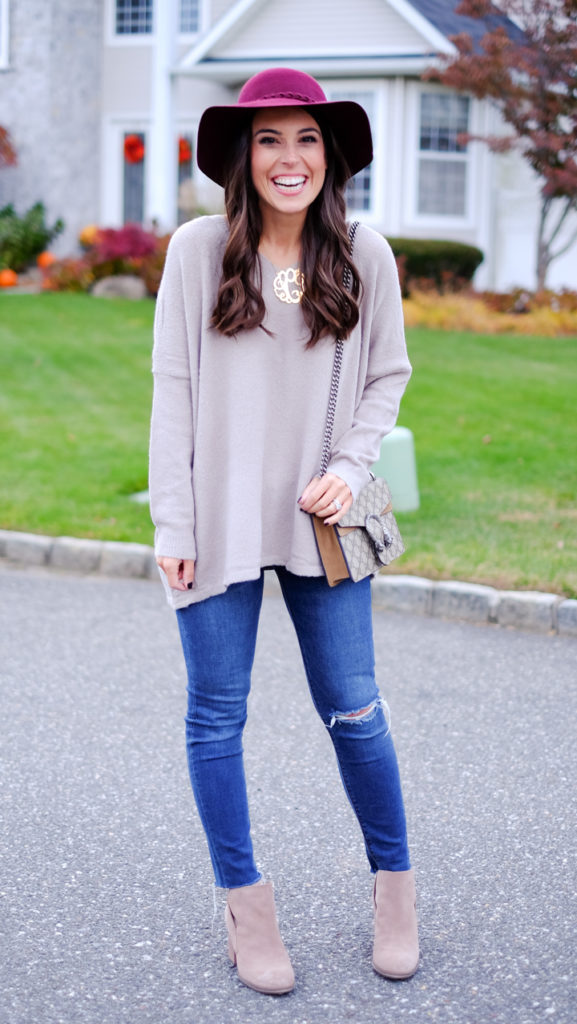 Sweater | Hat | Jeans | Booties | Bag | Necklace
There is plenty of room to eat in this oversized sweater lol making it perfect for the Holidays.  I can also see myself wearing this on Black Friday and Cyber Monday while I sit at home and do my online shopping.  I don't do crowds, 95% of my Holiday shopping is done online 😉
Have a great day!  Thanks for stopping by!
xo, Jenn
Shop this look
The Casual Details: