Hi friends!  I hope everyone's recovered from all the cyber sales that were going on.  I know I needed a day away from my computer.  But I'm back today to share this gray mock neck sweater with you!  I have this sweater in two colors, you may have seen me where the burgundy here.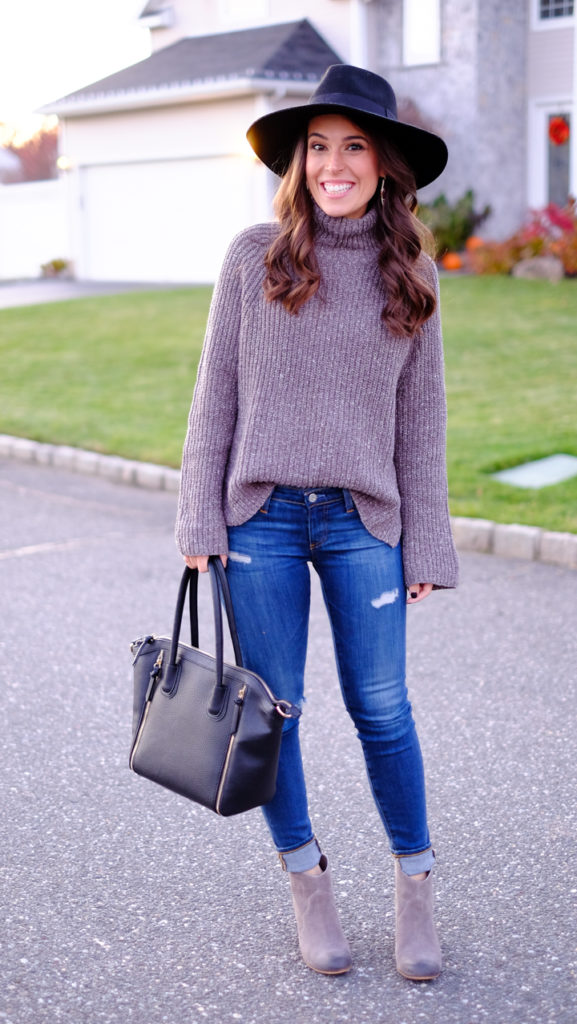 Sweater | Hat | Jeans | Boots | Similar Bag | Earrings
I love the sleeves on this sweater.  I'm not sure if I would call them bell sleeves but they are wider and so cute!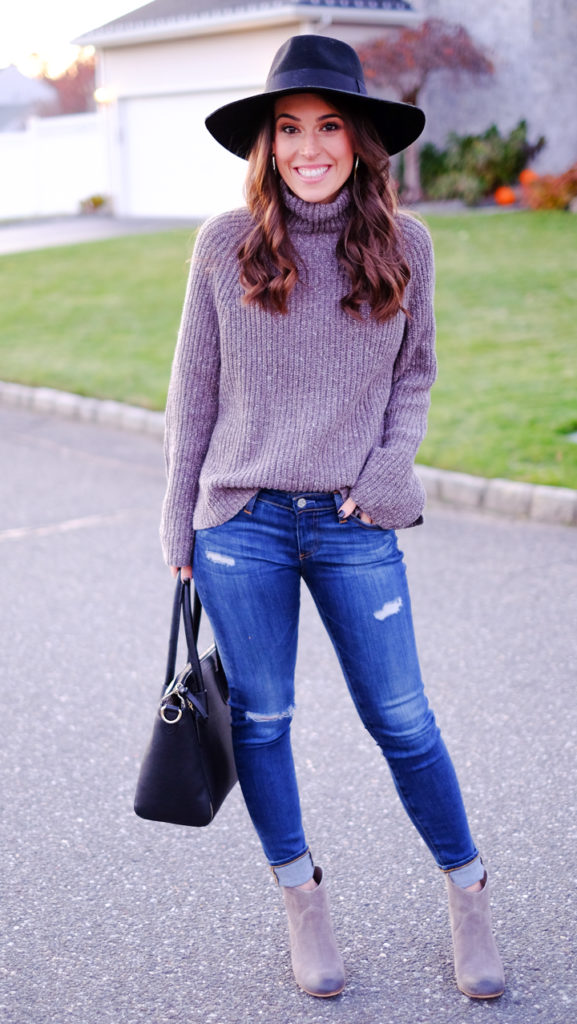 I also just purchased this new wool hat and I love it!  You know I love hats and this one is much heavier and sturdier than all the others that I have.  It's perfect for Winter!
Thank you all for stopping by.  Have a great day!
xo, Jenn
Shop this look
The Casual Details: