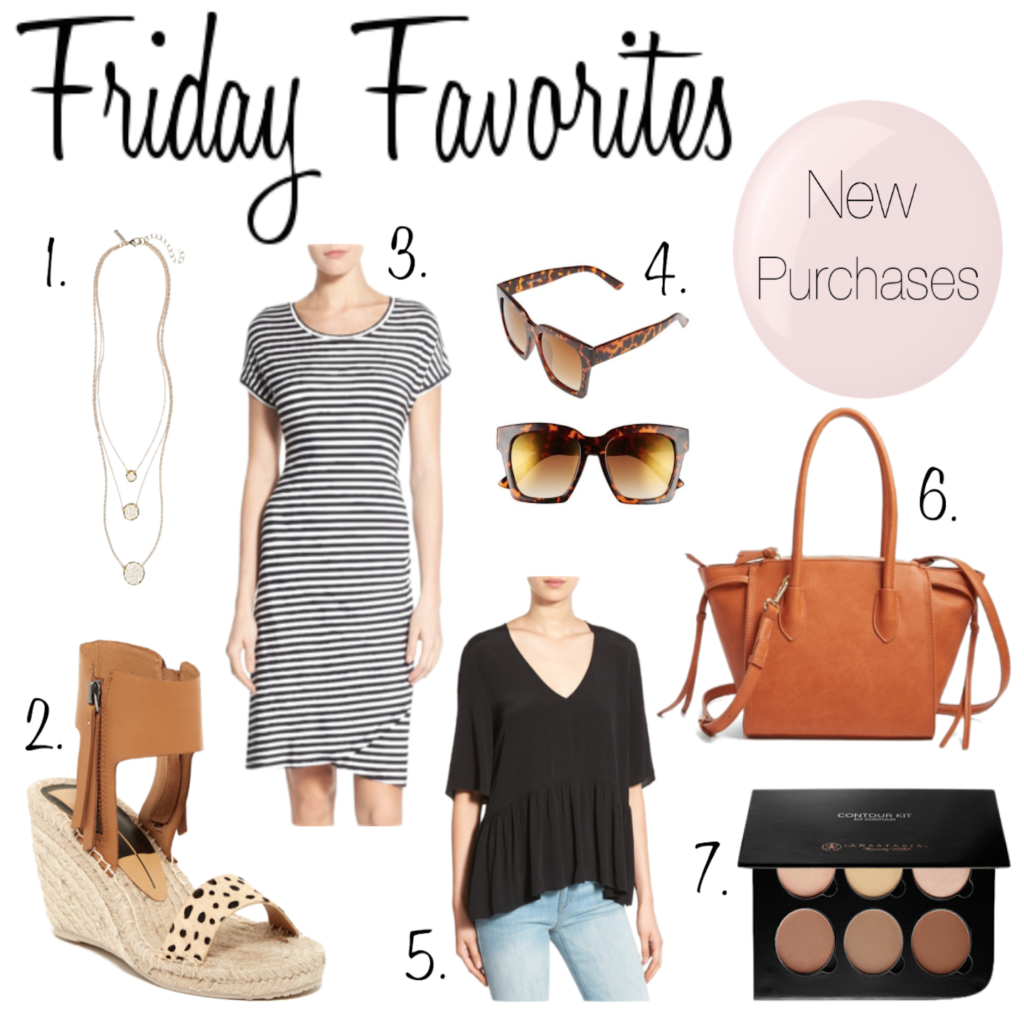 Happy Friday everyone!!! Today's Friday favorites I'm sharing some recent purchases.  Some items you have seen on Instagram already and some you haven't yet!  These leopard wedges you have seen a few times and honestly I can't say enough good things about them. On top of being adorable they are SO comfortable!!  And this new tote bag that you all have been commenting on is THE BEST color!! I love it paired with black but it honestly seems to go with everything!
Another item I need to RAVE about is this striped dress! Remember in this Instagram post, I told you my husband picked it out?  I walked right by it in the store (it doesn't look great on the hanger) but Dane said "hey, this looks like something you would wear" so I tried it on and you guys, it is so flattering on I had to have it!! I will probably live in it this Summer with denim jackets, denim vests, military vests, wedges, flat sandals or converse.. basically everything! It's a closet staple!!
Below are a few more new purchases that didn't make the collage but I love them and had to share!
Affordable bags:
Dresses:
Tops:
Jewelry:
I hope you all have a great weekend!!! Thanks for stopping by!
xo, Jenn
Shop this look
The Casual Details: