If I had to pick my favorite clothing item for Spring it would definitely be a denim jacket.  You can wear one with just about any outfit.  I finally found a denim jacket that I'm in love with (find it here).  It has the perfect amount of stretch and the color is just what I was looking for.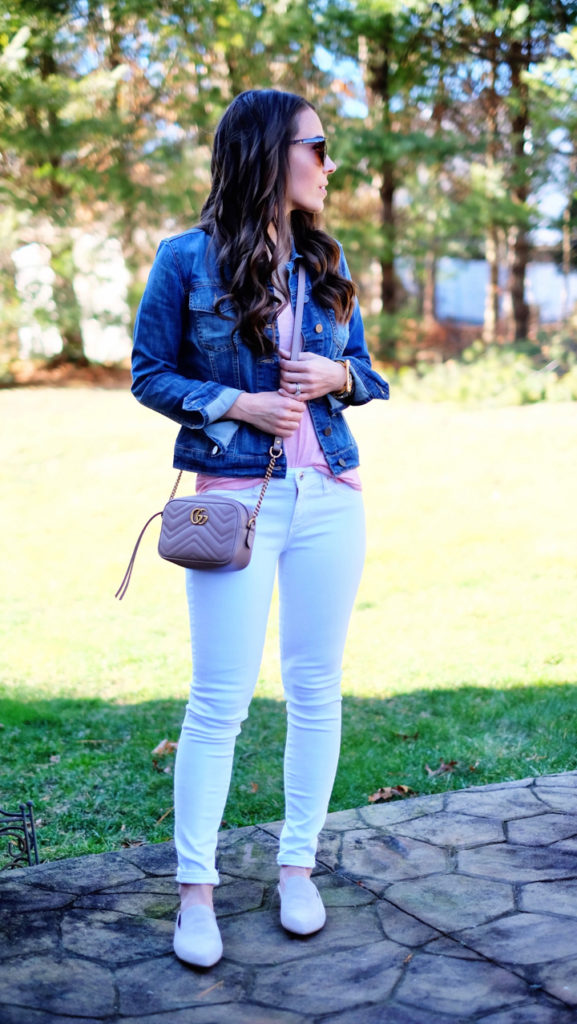 Jacket | Tee | Jeans | Shoes | Earrings | Bag | Sunglasses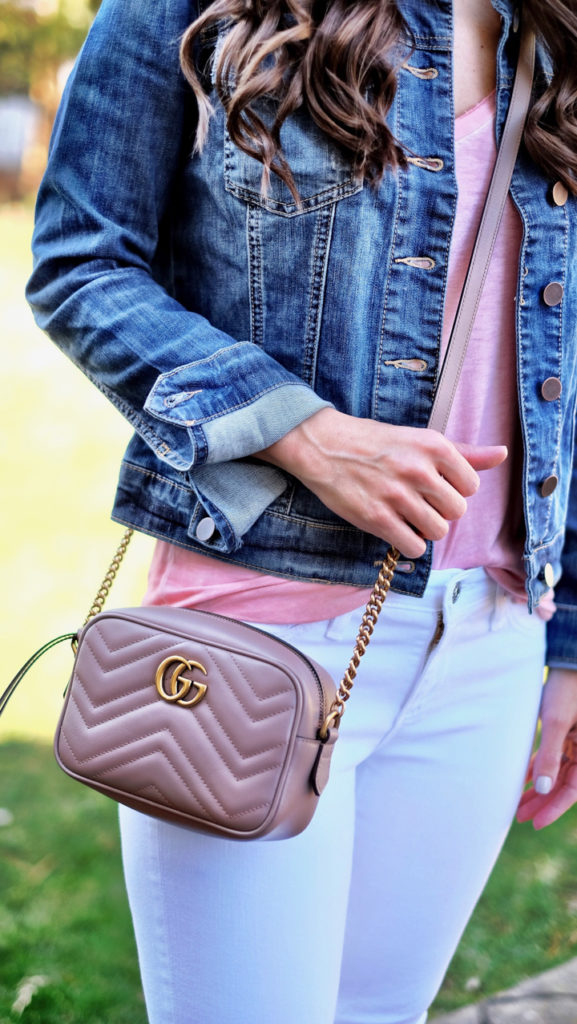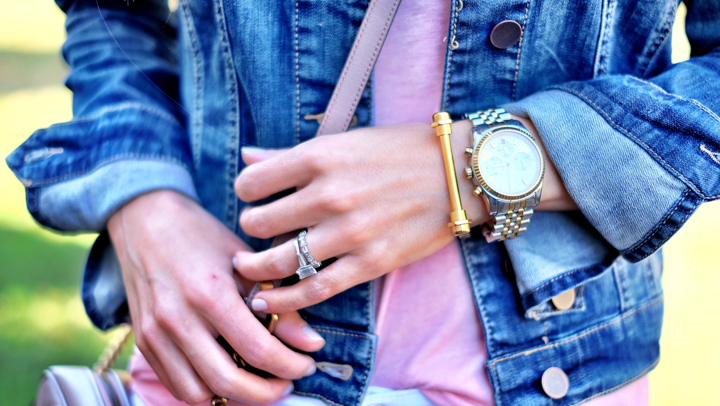 I can't until the weather warms up so wear this over a light dress.  Since we are supposed to get snow on Friday, I don't think dresses are going to be anytime soon.
Have a great day!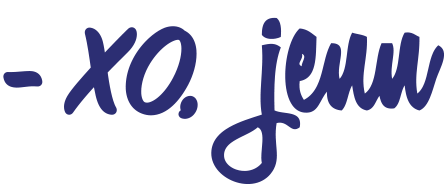 Shop this look
The Casual Details: